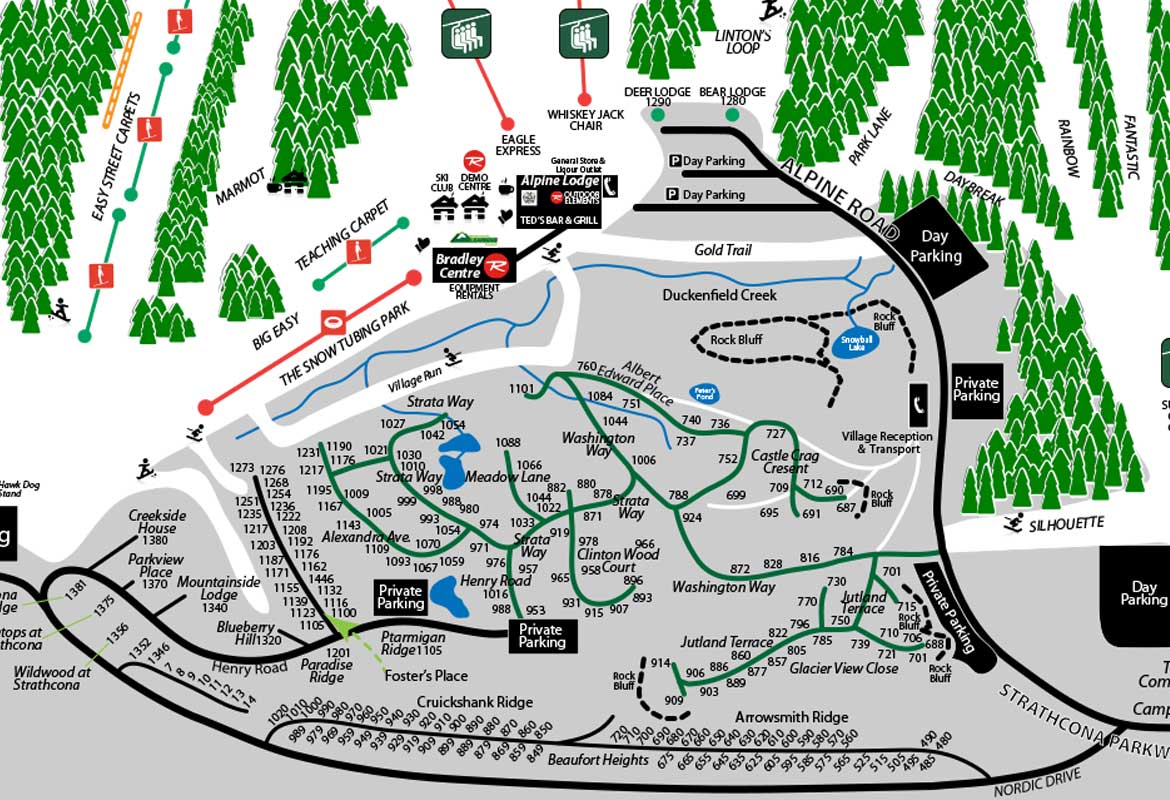 Looking for Rental Properties
Create your winter or summer getaway and book directly with one of the many Mount Washington property owners, accommodation types include suites, condos, townhomes, and chalets.
Village Map
Plan your trip, find all the Mount Washington Alpine Resort properties, access roads and buildings. Download our village map.
Properties Owners
If you have a rental property in the Alpine Village, Mount Washington Alpine Resort's Private Listing page is your opportunity to be seen by the high volume of visitors to our website.