Operational Updates, Alerts & More Info.
Our team works hard to keep you informed on status updates from around the resort community including lift delays, weather events, road interruptions, event information and more details you need to know.

Find Daily Dispatch updates here on this page below, on our Mount Washington Mobile App. Learn about what's happening today, tomorrow, and in the near future here at Mount Washington to help improve your experience.
Stay Tuned for the Daily Dispatch Starting December 8th, 2023.
Download Mount Washington's App!
View current alerts and updates, the trail map, lift status, weather and trail reports, GPS tracking, events, and more on our mobile app! Search "Mountain Washington Alpine Resort" in the Apple App Store and Google Play Store to download! Stay informed on the go.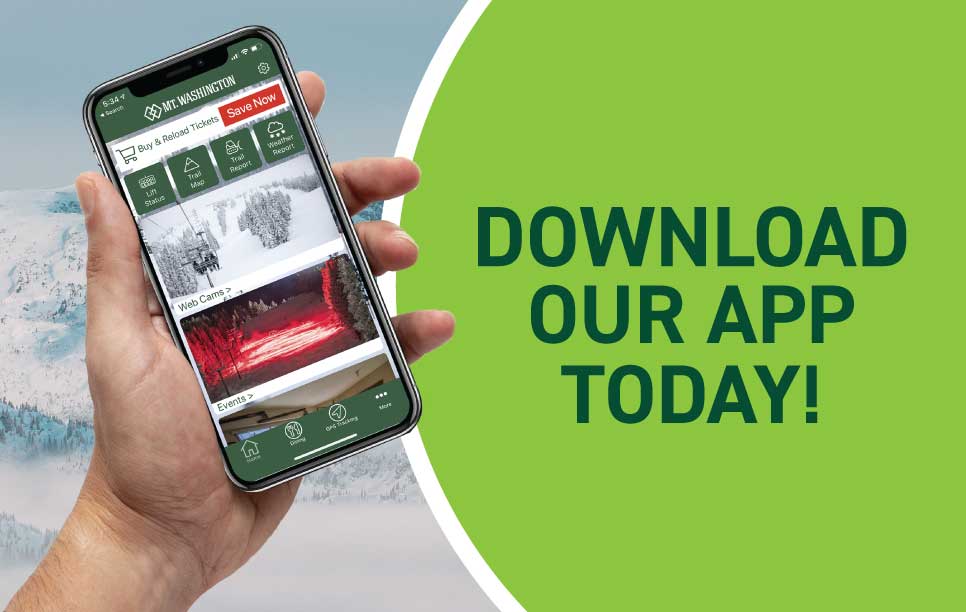 Subscribe to receive emails from us to stay in the know!
News is sent early to our valued email community.
Subscribe to be the first notified about mountain product sales, and receive snow reports, newsletters, event information and other special promotions.
Already signed up? Thanks for being part of the MW community! Use our Preference Centre to manage your subscription and customize how you stay informed.
User tip: Add Mount Washington ski@mountwashington.ca to your email contact list to ensure you never miss a message.
All delivered to your inbox:
Events & Accommodation
Learn about upcoming events, holiday celebrations, and other special offers to make your mountain experiences memorable.
Tickets, Passes & Perks
Get informed of sales for the best deals, receive pass holder perk info, and all the insider scoops so you can ski/ride more.
Snow & Conditions
Early morning snow info when you need it! Sign up for daily reports or receive powder alerts for those days you need to call in sick for work...