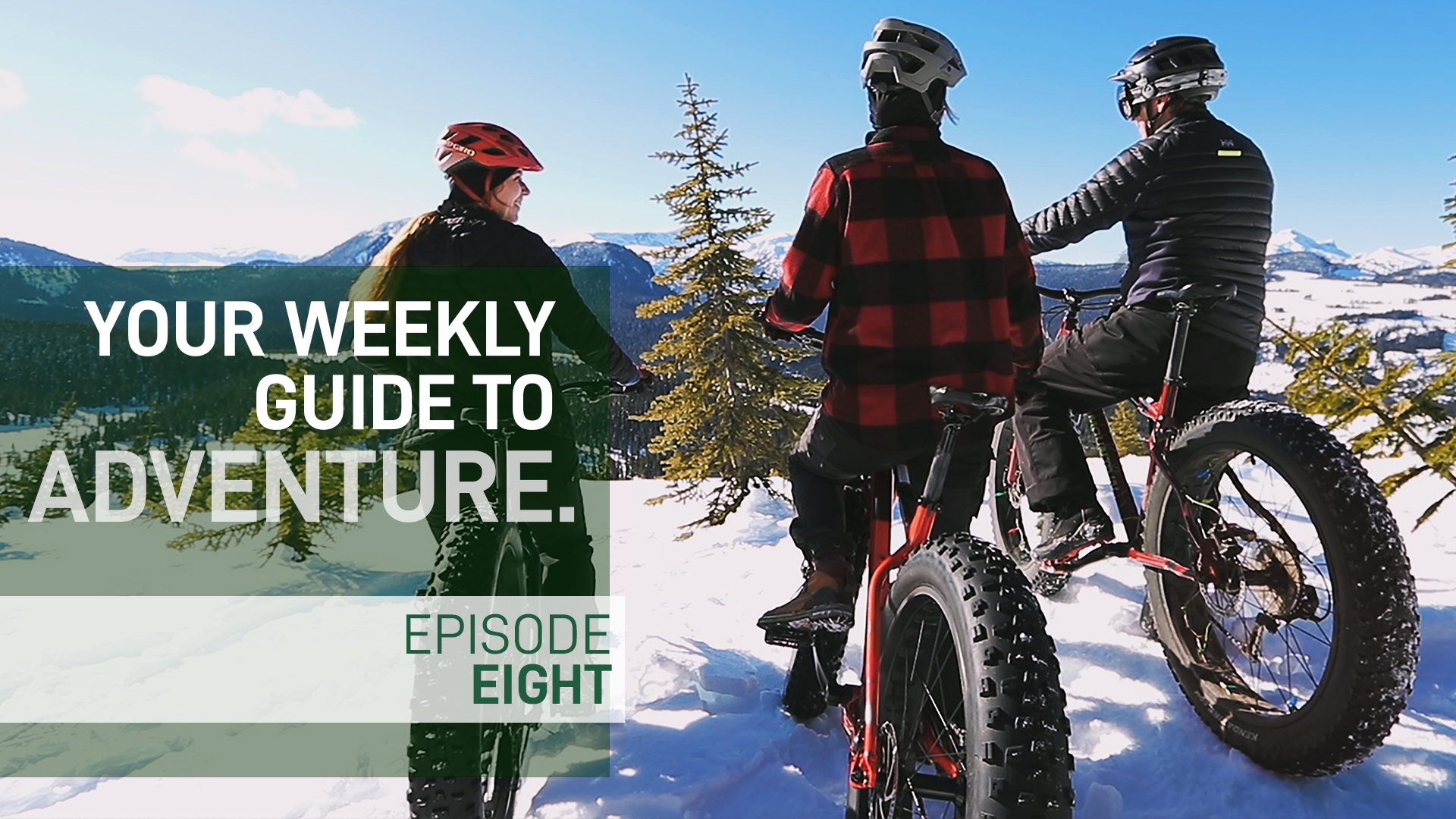 February 17 Weekly Update
Exploring the snow pedalling on two wheels - fat wheels that is! Plus, Women's Week is coming up the first week of March. It's The MEMO - Your Weekly Guide to Adventure on Wednesday, February 17.


Have you tried fat-biking out in our Nordic terrain? That climb sure is one way to earn your views! There are 8 fat bike-friendly trails including the new bike-specific track, Marmots Mess. Rent a Rocky Mountain fat bike or bring up your own winter-ready ride and cruise through our snowy wonderland on two wheels.

Calling all ladies! Our Women's Week is back March 1st through 5th offering a deeply discounted midweek lift ticket and lesson package, as well as a special Pass Holder lesson rate. You can sign up for just one day or participate in the entire week! Head out on the slopes with a small group of rad women of similar ski or snowboard abilities to you, learning new skills and building confidence alongside our Snow Pro Instructors - all while getting the very best deal. Don't miss out, go now to sign up for your spot.

The ViewTour Slopestyle is now live online! Watch our local athletes virtually compete for the top spot in each category. Judges are deliberating and People's Choice voting is also open every day until the overall winners are announced this coming Monday. Enjoy your adventures, wherever they lead you.


 Watch Now
#mymw Photo Contest
This Weeks Winner
Calling all shutterbugs, paparazzi and cell-phone holders! Every Tuesday on Instagram we'll be hosting a photo contest "capturing" some of the best guest-shot photos of the week. Post your recent remarkable mountain moments using the hashtag #mymw to a public Instagram account feed to enter. That's it! Three image finalists will be chosen every week and posted up on our Stories for our community to vote on their favourite snap. The weekly winner will receive resort swag AND have their photo shared on our socials and here on our website. Keep an eye on our Stories for weekly voting and more details.
Plan Ahead. Buy Online.
Wear A Mask. Please Be Kind.
Please follow updated guidelines for safe recreation as recommended by BC Provincial Health. A face covering must be worn from the time you exit your vehicle and throughout your experience. As a guest, it is your responsibility to know what to expect, and to comply with resort policies. Those not following protocols will be asked to leave. Let's keep our season safe, together.
Winter Expectations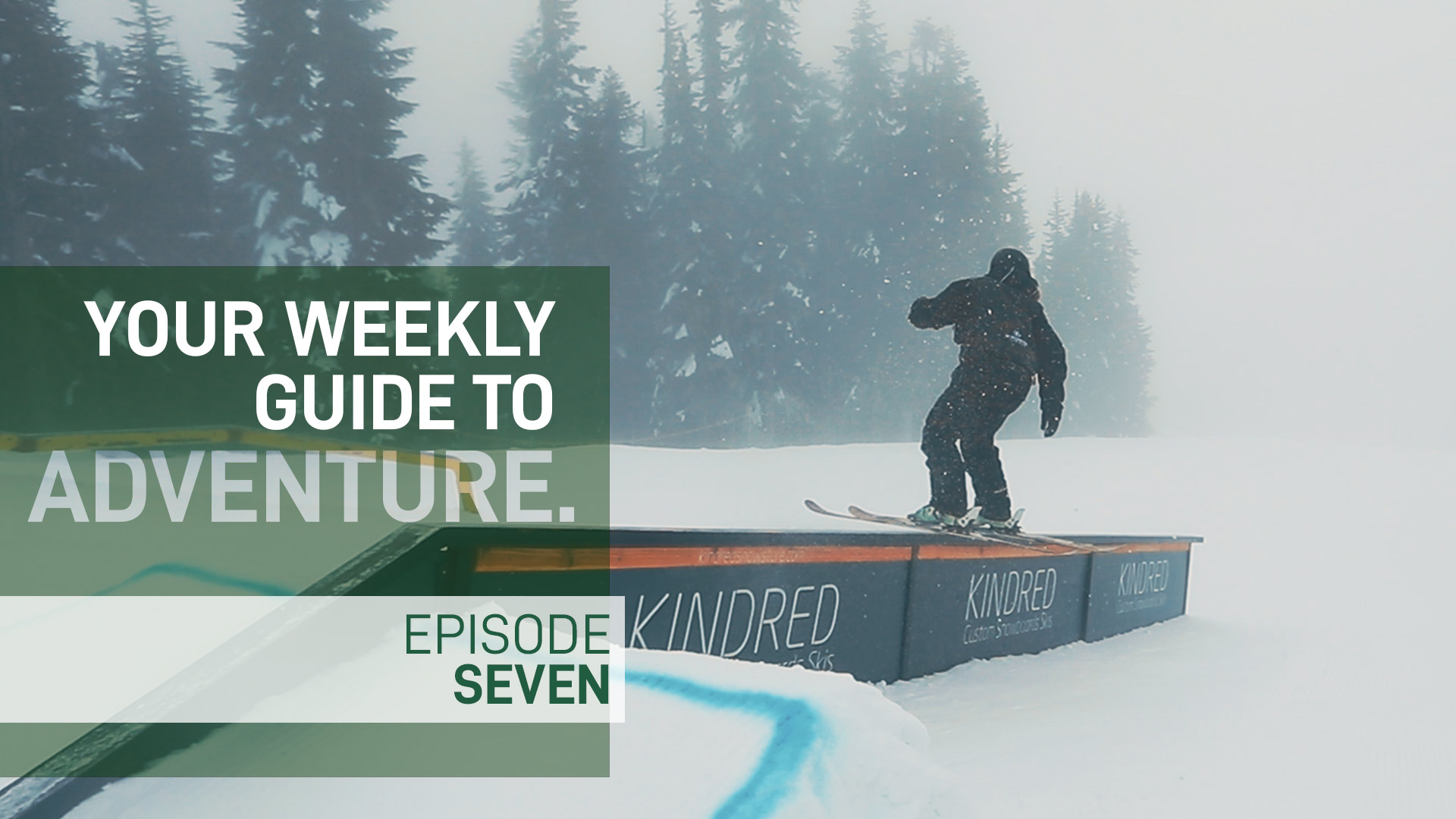 February 10 Weekly Update
From our mountain family to yours, adventures are always better together, even from a distance. It's The MEMO - Your Weekly Guide to Adventure on Wednesday, February 10.


We're so lucky to have this mountain oasis available to explore, and our Lift Operations team does so much behind the scenes to make the magic happen. The reality is, we're hiring! A lot of Lifties are needed to run the resort and keep the chairlifts spinning. There's plenty of season left to join our mountain family and take advantage of employee perks and fun times. Head to 
hr.mountwashington.ca
 to apply for a gig! We'd love to have you.
Also in this week's episode, check out what's new in the Terrain Park - have you hit the new Mini-Park off Frog Legs trail yet? Hear from our Park Crew with more on what's new and some safety tips to improve your ride. They've been keeping features in top shape lately for the View Tour Virtual Slopestyle competition on now. Registration and submission deadline is coming up this Sunday! Interested? Find out more and
sign up here
.
Snow is in the forecast and with this being a long weekend for BC Family Day, things are sure to be busy up here at Mt. Washington. Alpine Day Tickets, Rentals, Tube Park time slots, and more activities have limited space and will sell out quickly! Ensure you're booking experiences now ahead of time, arrive at the mountain early, and be prepared to follow all resort protocols during your visit. Maintain distance, mask up, and have fun - a little patience goes a long way. Enjoy the adventure, wherever you're headed.
 Watch Now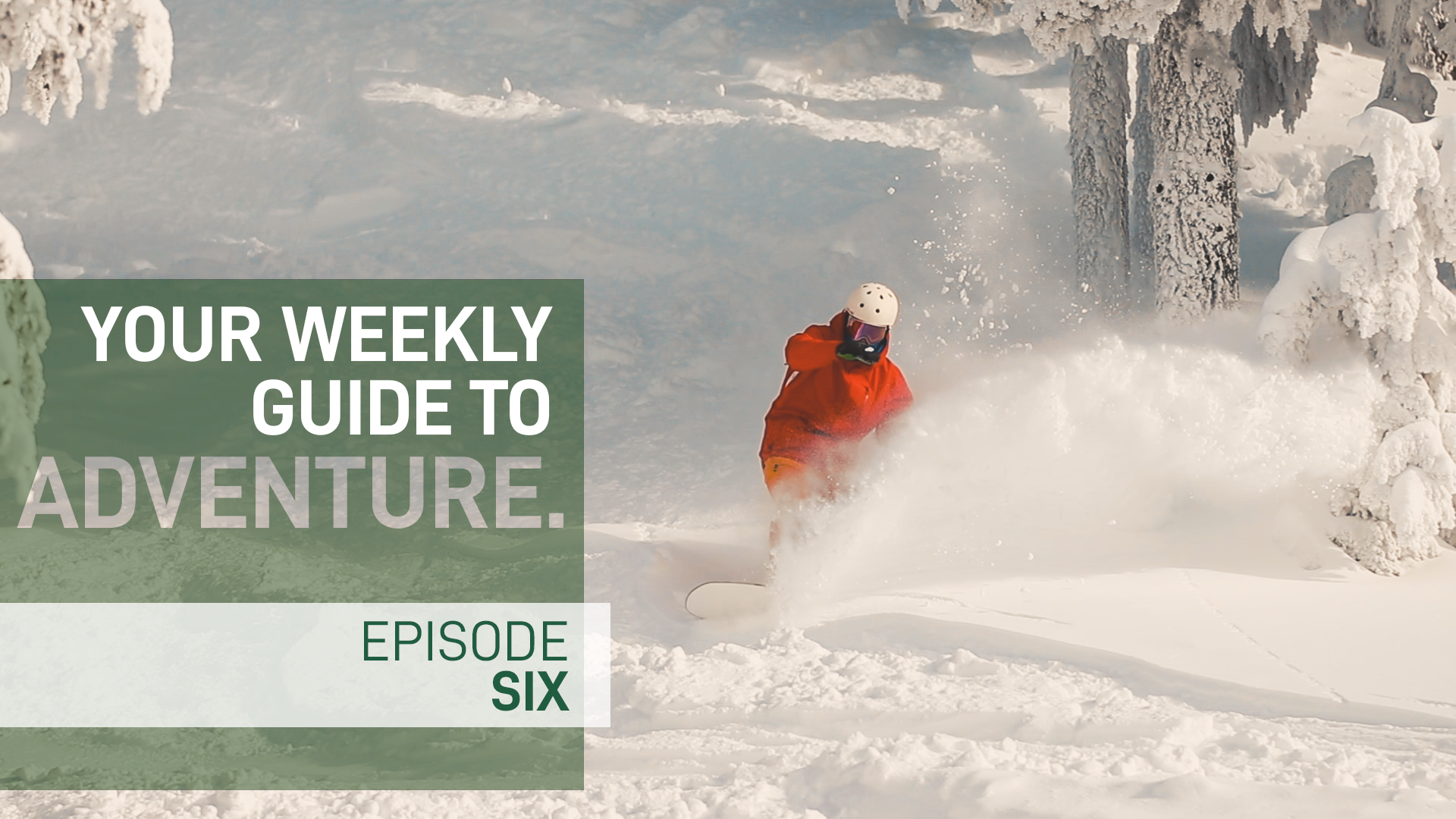 February 3 Weekly Update
The shortest month of the year sure isn't short on adventure. February started off serving up fresh dumps of snow, followed by sunshine and bluebird views. It's The MEMO - Your Weekly Guide to Adventure on Wednesday, February 3.


Spring will be here before we know it! The days are already starting to feel longer with our 2020-2021 season now reaching the halfway point. This week, we're reminding you to arrive prepared and always have safety top of mind during your adventures. If you haven't recently, go to our safety page
here
 to refresh yourself on potential risks and how to avoid them.
More daylight means more time to play, and we want to make things convenient for you to stay outdoors and get right back to your adventures. 
Did you know we offer take-out food orders on our mobile app from the Alpine Cafeteria and Raven Lodge? Here's how:
Download the Mount Washington mobile app click here, and navigate to the Dining section in the bottom menu of the home screen. Or, click the green icon in the bottom right corner.
View the Alpine Cafeteria & Take Out menu, then proceed to Order Online. Select from the options during open hours for Lunch, Dinner, or NEW Raven Lodge orders at Nordic.
Browse the menu, and add items to your cart. During Night Skiing Friday to Sunday, you can even order 6-packs from Vancouver Island Brewing with valid ID to take back for après.
When your cart is full, sign up for a Fan Food account and proceed to place your order. You'll receive a confirmation text or email, and can expect your order to be ready in 15-25 minutes.
Head to the Snow Sports Entrance outside the Alpine Lodge, or outside of Raven Lodge main entrance at Nordic, and look for the pick-up location signs. One of our team members will meet you here to deliver your order. You might not even need to get out of your skis!
When dining outside, we ask that you leave your environment as clean as you found it, disposing of all trash and recyclables properly. You are also welcome to bring your meal inside to an available picnic table downstairs, adhering to our indoor dining guidelines and 30-minute seating limit. Enjoy!
 Watch Now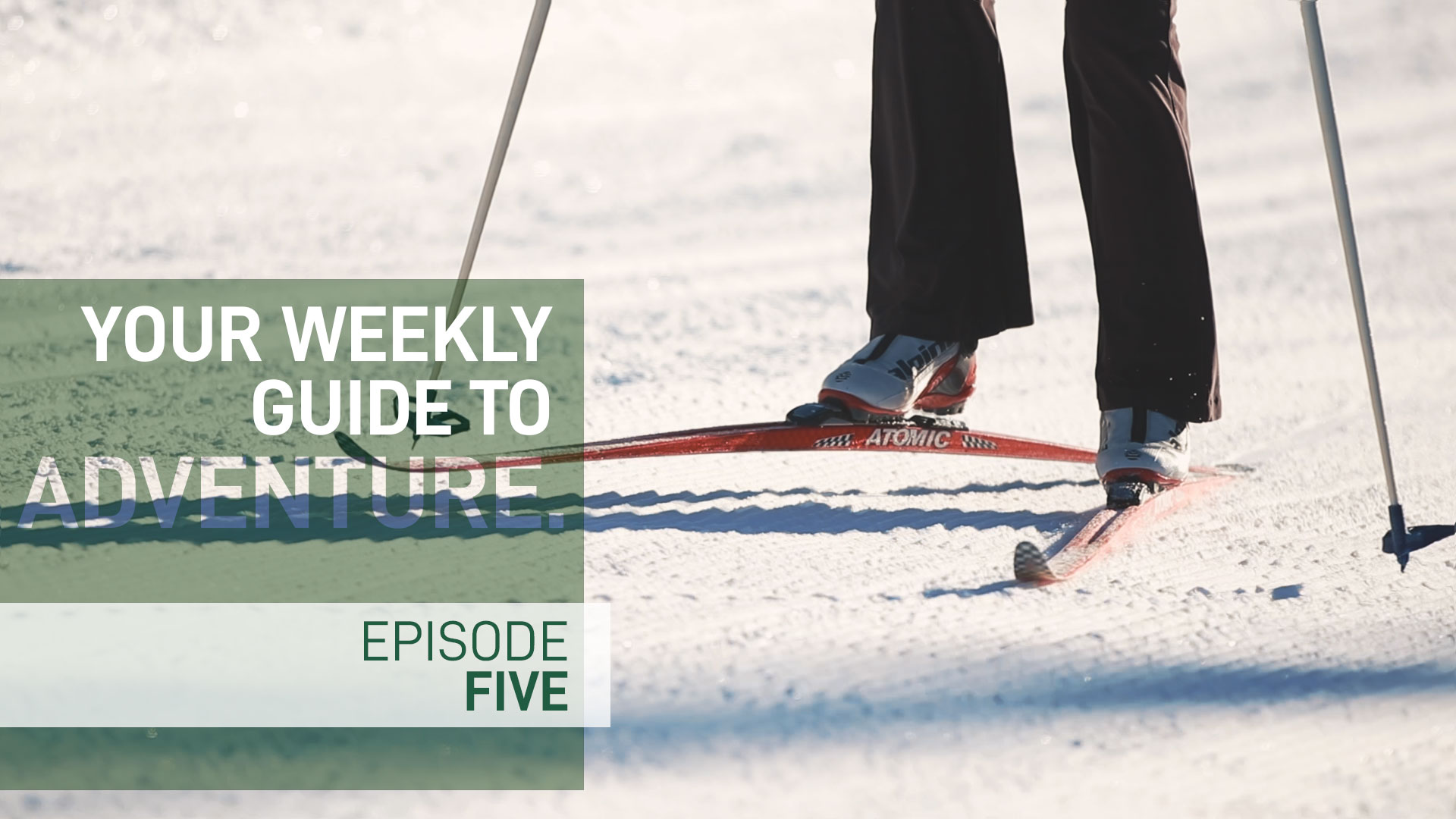 January 27 Weekly Update
From gliding on flats through Strathcona Park to sliding rails in the Terrain Park, your one-way ticket to winter nirvana is right here. It's The MEMO - Your Weekly Guide to Adventure on Wednesday, January 27.

This week we're checking in with our Nordic team down at Raven Lodge where local skinny-ski enthusiasts and snowshoers have been exploring our vast terrain under the vivid sunshine. It was a nice stretch of bluebird days, but with more fresh deliveries from Mother Nature expected to arrive all weekend, we can hardly contain our excitement. Get the right tools to tackle the alpine by reserving yourself a pair of powder skis from the Rossignol Demo Center. You can book the demo gear you want in advance online, and it will be ready to pick up and hit the slopes when you are - and if you love what you're riding, we have stock available to call your own. In this video you'll also hear from the mountains Freestyle Club, who we caught up with to get the rundown on their season so far. The future is looking bright up here at Mount Washington Alpine Resort, come enjoy your share of the new snow before it's too late.

 Watch Now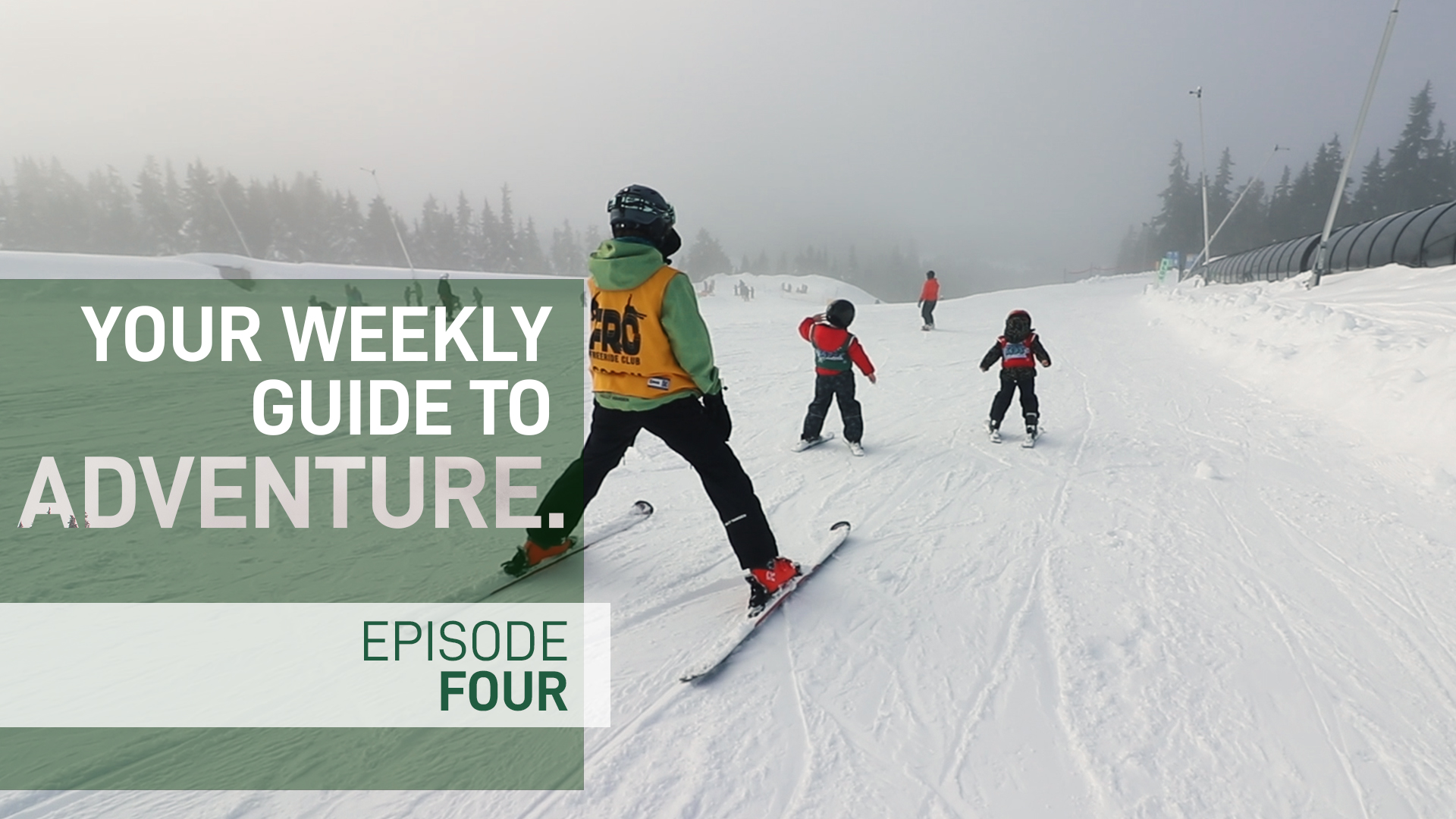 January 20 Weekly Update
Cruisy groomers, alpine to ocean views, and snow school insights. It's The MEMO - Your Weekly Guide to Adventure on Wednesday, January 20.

In this episode of The Memo, meet some of our passionate snow school instructors and hear from guest Monty who is out to prove it's never too late to pick up a new sport, trying snowboarding for the first time with our Discovery Lesson Package. Plus, with more sunny days in the forecast, we're sharing tips to help improve your carving technique out on the groomers. Enjoy your Mount Washington adventures wherever they lead you, and please, mask up and maintain distance.

 Watch Now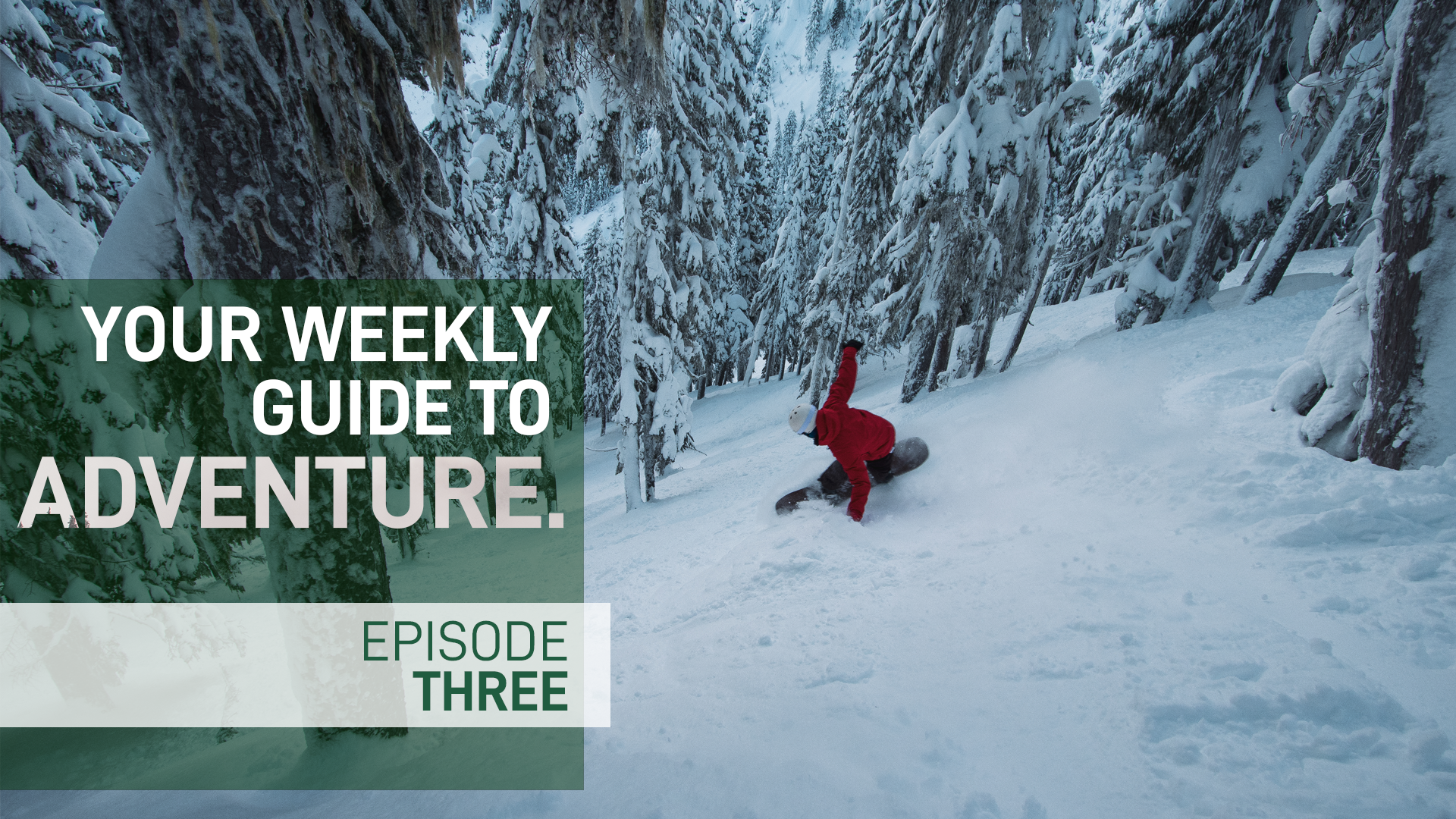 January 14 Weekly Update
Fresh snow, bluebird days, and infinite mountain activities. It's The MEMO - Your Weekly Guide to Adventure on Thursday, January 14.


2021 has delivered the goods with 101cm of snowfall so far in January, getting nearly all resort terrain open for your adventures. From the chutes in The Outback, to cruisy groomers, to the breathtaking trails in Strathcona Park - we see you all out there getting after it! Thanks for doing your part to keep our season safe. In this video, catch up on the action as well as a message from Dr. Adam Thompson, Mount Washington Season Pass Holder and Comox Valley COVID-19 Spokesperson for the Division of Family Practice.


 Watch Now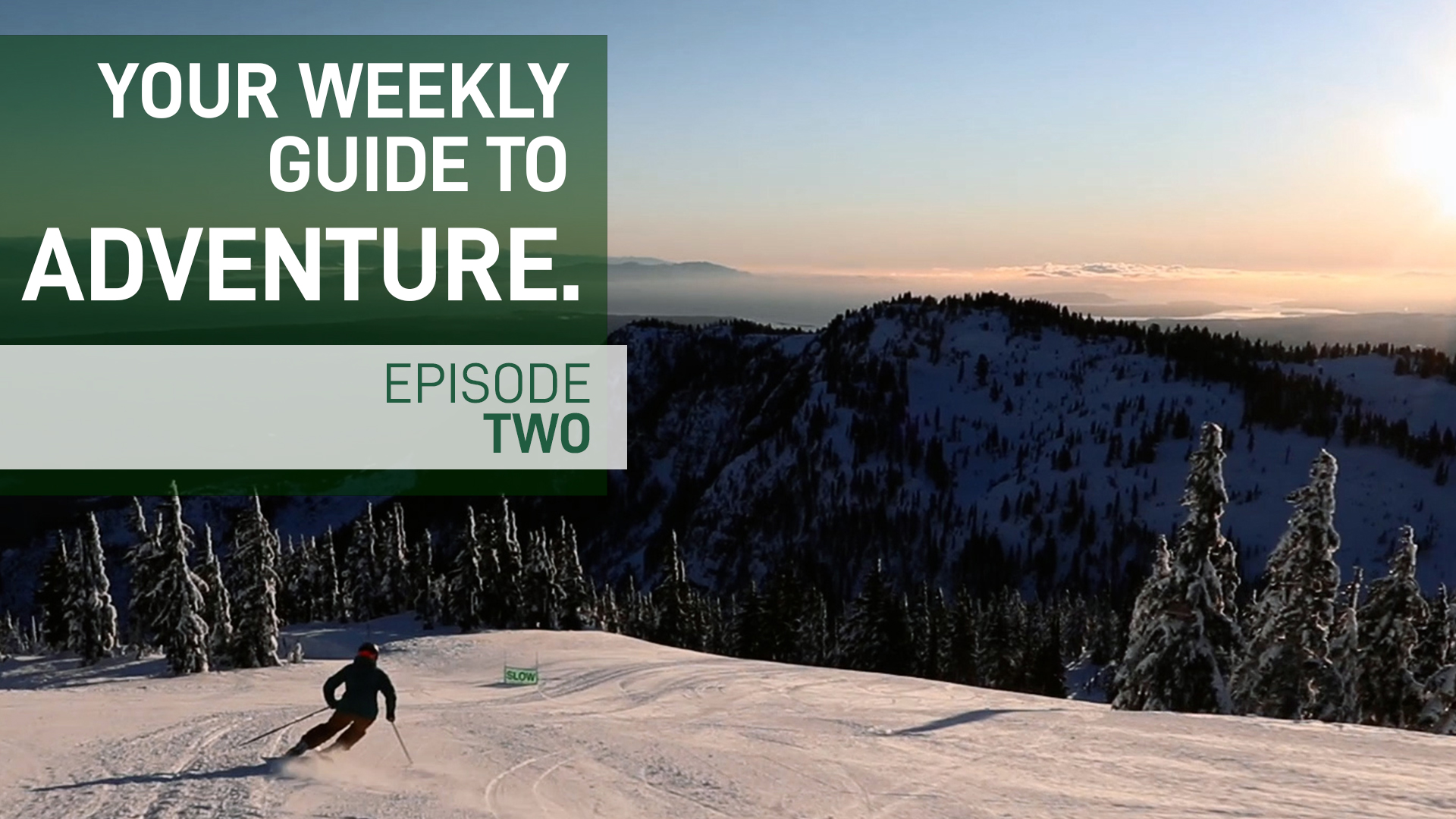 December 23 Weekly Update
This merry-and-bright holiday season looks a little different than years past, but our stunning alpine to ocean views and natural snow cannot be cancelled! It's Your Weekly Guide to Adventure on Wednesday, December 23rd.


Are you suffering from COVID-19 information overload? We all are. As the season get's into full-swing, it's still so important to refresh yourself on new protocols in place to keep you and everyone around you safe. Cooperation and patience is needed from anyone choosing to visit, so we can continue to stay open for outdoor adventures - which we all so desperately need! 
Face Masks: Mandatory everywhere at the resort from your vehicle to the chairlifts, to the lodges. Your mask should have several layers of fabric and be worn all the way over your nose. Mask up!
Physical Distancing: Use more than a ski-length to distance yourself from others. Have patience when merging into chairlift lines, wait your turn and pay close attention to your surroundings. 
Alpine Access: Reserve your tickets online before you arrive; tickets may sell out. No reservations for Pass Holders or 6ixPaks. See FAQ's online for more details on specialty and discounted tickets.
Nordic Access: XC and Snowshoe Trail Passes are purchased in-person at our new outdoor kiosk.
Rentals & Lessons: Reserve online before you arrive for both alpine and Nordic products.
Tube Park:  Reserve your tubing time online, and allow yourself plenty of time to arrive and collect passes at the Guest Services Kiosk before your snow-sliding fun begins. 
Dining: Come in to eat at off-peak times to avoid lineups at any of our dining locations. During Night Skiing, you can order take-out right from our mobile app to pick-up from the cafeteria.
Check out the short videos below for tips on How-To Book Online, and to refresh yourself further on expected Resort Protocols. Make a search here on our website for more helpful information on what to expect for all mountain experiences, and to make reservations before you arrive. Happiest of Holidays from everyone here at Mount Washington Alpine Resort! Stay safe, and stay local.
 Watch Now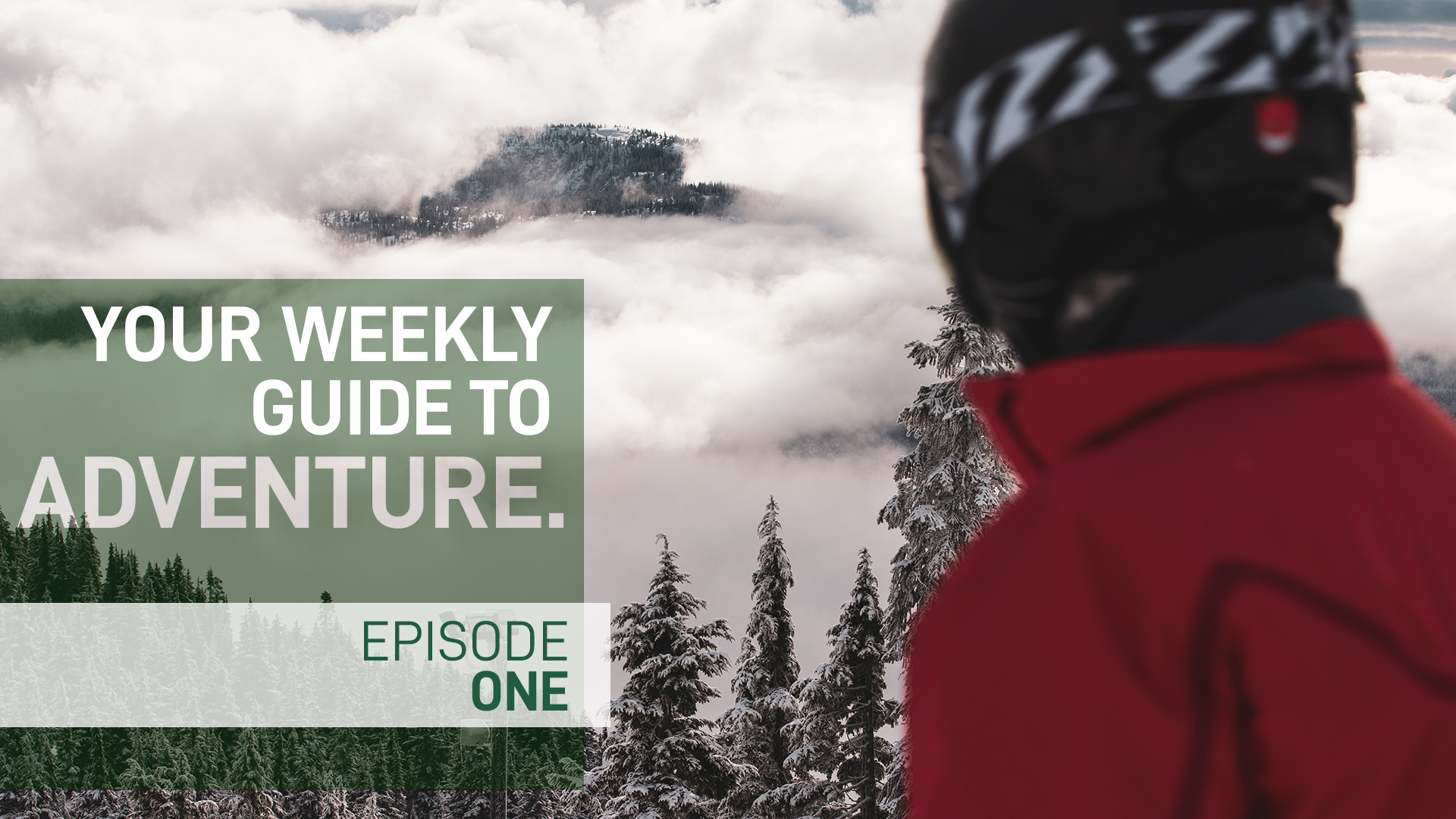 December 16 Weekly Update
Fresh snow, more terrain opening, planning ahead for your visit, and what to expect over the holidays. It's Your Weekly Guide to Adventure from Wednesday, December 16th.



In the alpine, all Carpets are now open for lift access along with Eagle and Whiskey Jack Chairs. Tomorrow, The Hawk Chair reopens and by Saturday we aim to have Sunrise Chair spinning, as well as a few features available in the Upper Terrain Park. Alpine Lift Tickets are now available to reserve daily for the rest of the season, so please plan ahead and buy online - especially if you're planning a visit during the holidays. At Nordic, this recent snowfall has provided just what we need to open more terrain and we should have good news to share with you all come tomorrow so stay tuned. As always, updates and what to expect while visiting can be found here our website and on our mobile app. Where is adventure calling you to?



 Watch Now

How-To Book Online - Helpful Tips
Resort Protocols While Visiting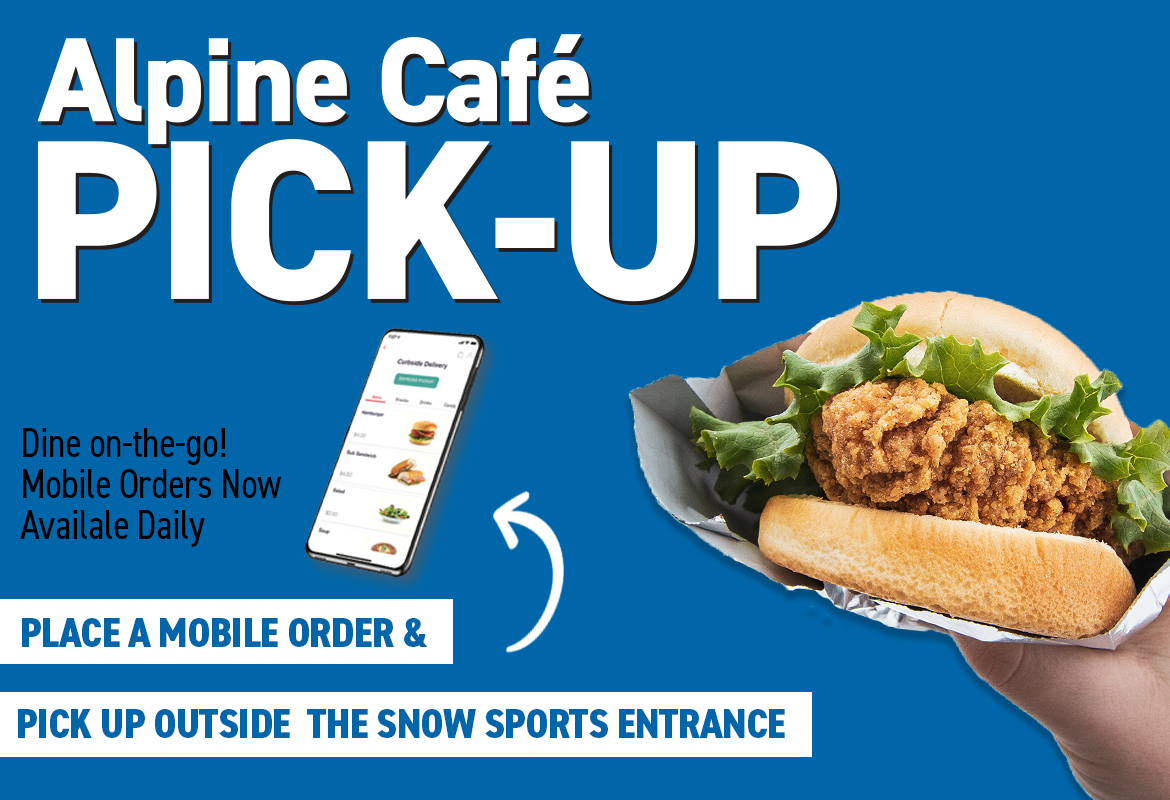 Food On The Go | Mobile Orders
Adventures got you hungry? Place a takeout order online and conveniently pick-up right outside the Alpine Lodge during the day! Now available to place a mobile order every day from 10:45am - 2:00pm, as well as Friday to Sunday during Night Skiing from 3:00pm to 8:30pm. In the evenings, pick-up upstairs at the Alpine Cafeteria. Quick grab-and-go lunch, full specialty pizzas, 6-packs from Vancouver Island Brewing, family chicken dinners and more.
Order Now
Winter 2020-2021 FAQs
Need Help With Alpine Lift Tickets? Please Read!
Q. How can I be guaranteed lift access for the day I want to ski?
A) Alpine Tickets are now available to reserve online for the rest of the season and may sell out on holidays and weekends. We will not have full-day tickets to buy here at the resort, and half-days and specialty tickets will only be available at a kiosk if full-days have not already sold out. Reserve your days in advance, online. 6ixPak tickets do not require reservations. This doesn't include pre-arranged tickets such as 2-for-1 Passes from VIB, or non-date specific tickets.   Purchase Your Tickets & Learn More ->

Q. I've booked a day to ski, but I couldn't make it, or need to reschedule for a later date:
A. If you need to cancel your reserved lift tickets, please call us or fill out a Contact Form to change to a day later in the season, but a specific visit date is required and ticket price must be brought up to that requested current day's rate if different. This can't be done online. Your patience is appreciated in hearing back from our team. 

Q. Buying a New Card and want to Reload for Next Time? Need Tickets for Multiple Days?
A. You need to have your physical RFID card in-hand to reload tickets. Reserve your day on a new card, and pick up the card the morning you've planned to ski. If buying tickets for multiple days, reserve for one-day first and pick up your new card first. Then once you have the card, go ahead and reload more days online.

Q. Does my lesson or rental include a lift ticket?
A. No, you need to purchase your Alpine Lift Ticket separately from lessons and rentals. 

Q. How can I buy tickets for Night Skiing?
A. Reload or purchase a new card online. Night Ski tickets will also be available at the kiosk, but it is encouraged to buy in advance before you arrive.  

Q. What about discounted tickets such as Student, Military, Buddy Passes, etc.?
A. Discounted tickets are only available in-person at a ticket kiosk if full-day tickets have not yet sold out online. We appreciate your understanding.   

Q. What is needed for Tots 6 & under?
A. Tots ski free, but please ensure you have tickets arranged for yourself before you arrive on  busy weekends and holidays. Visit a ticket kiosk to get your Tots free ticket/waiver. 

Where Can I Buy Half-Day Alpine Tickets?
What happens to my Season Pass if the Resort does not open or is closed part way through the season due to the Covid-19 pandemic?
Need Help With Booking Online?
Need Help With Your Guest Profile?
Snow School Lessons & Program FAQ
I have unused 6ixPak tickets from the 2019-2020 season, what can I do with them?
What Events are happening this season?
What if I don't have my physical Season Pass RFID card to reload?
Have winter Season Pass prices changed? What if I missed the extra early discount?
Can I get a refund if my ski season does not go as planned?
PRINTABLE WAIVERS
Print waiver in colour, black and white copies will NOT be accepted.