Tots Snow School Lessons and Programs
From never-ever's to seasoned veterans, the Mt. Washington's Snow School will slide you up to the next level in your sport. Mt. Washington is known as one of the easiest places to learn to ski and ride in North America, but we are so much more! With our snow instructors by your side, the entire mountain is an ideal training ground for all levels of skier and riders; our adventurous blue runs, tucked-away glades and wide-open powder-filled bowls all have propelled athletics to achieve their goals - including Olympic gold medal wins!

Even if your dreams don't include an Olympic victory, our world-class beginner facilities, freestyle terrain parks, whoop-de-do kid-friendly tree trails, and backcountry access are sure to keep you exploring year after year.
Tot Lessons & Tickets
PRO TIP
Please be aware that although Tots 2-6 years of age ski for free at Mount Washington they still require a ticket to be on the slopes at all times. If you have your tot in a lesson please give yourself extra time to arrange to acquire a ticket so you are not late or holding up others, being courteous and patient will help everyone have a great experience on the slopes.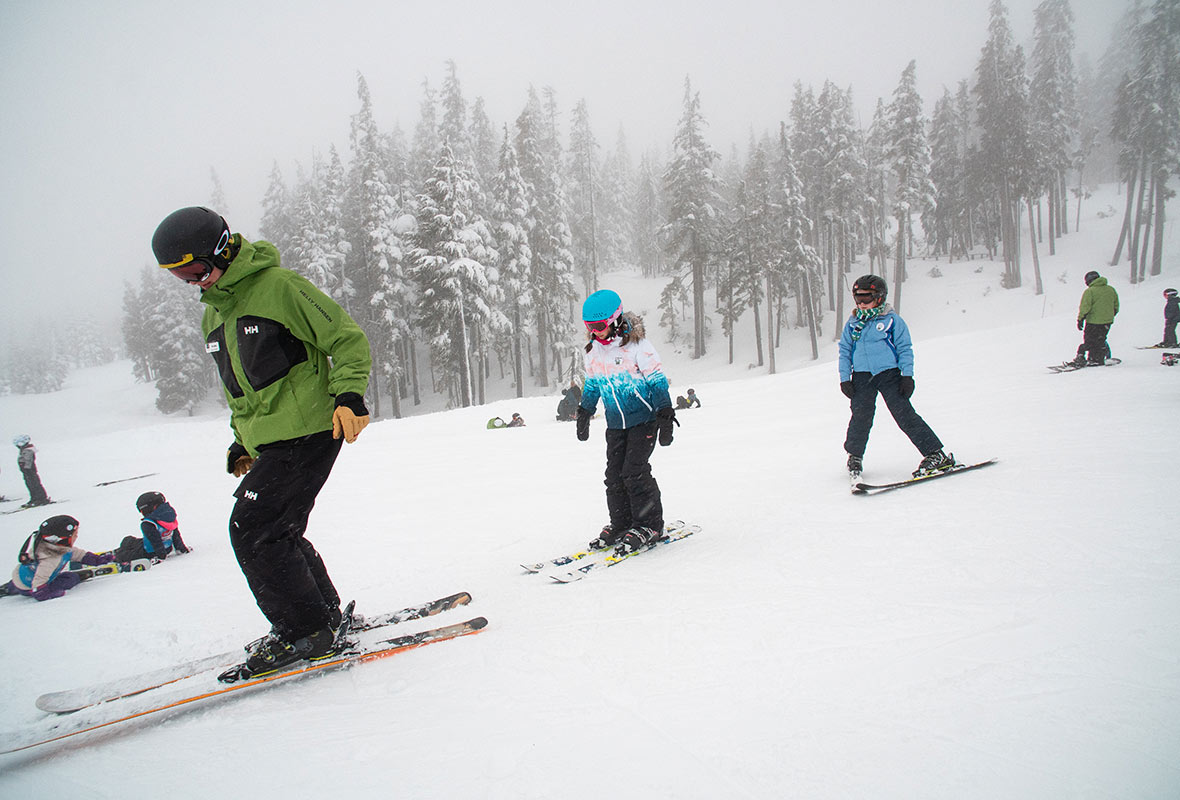 Discover
Ski or Snowboard Packages
Welcome to the sport of Skiing and Snowboarding! This lesson is designed for those who have never skied or snowboarded before. This all-inclusive package includes: an Easy Acres lift ticket, all the rental equipment (ski/board, boots, poles, and helmet) needed and a two hour beginner lesson. Please note: No Tots in family Discovery Program
Learn More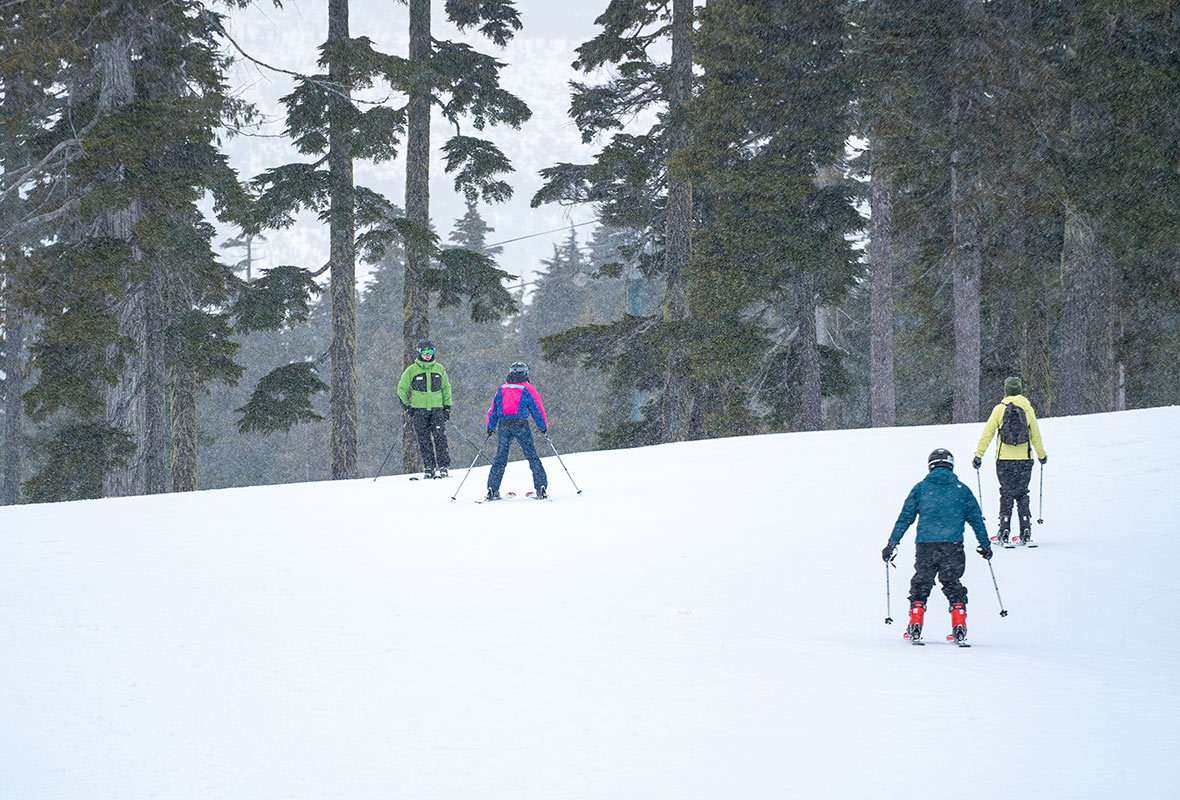 Return Trip
for Discovery Program Grads
A return package that gives a preferred rate after completion of Discover Skiing/Snowboarding program. Includes: Lift ticket, 2-hour lesson and rentals. Please note: Return Trip is only offered once to those that have completed of any Discovery Ski/Snowboard program, and for level 1 or 2 skiers and boarders.
Learn More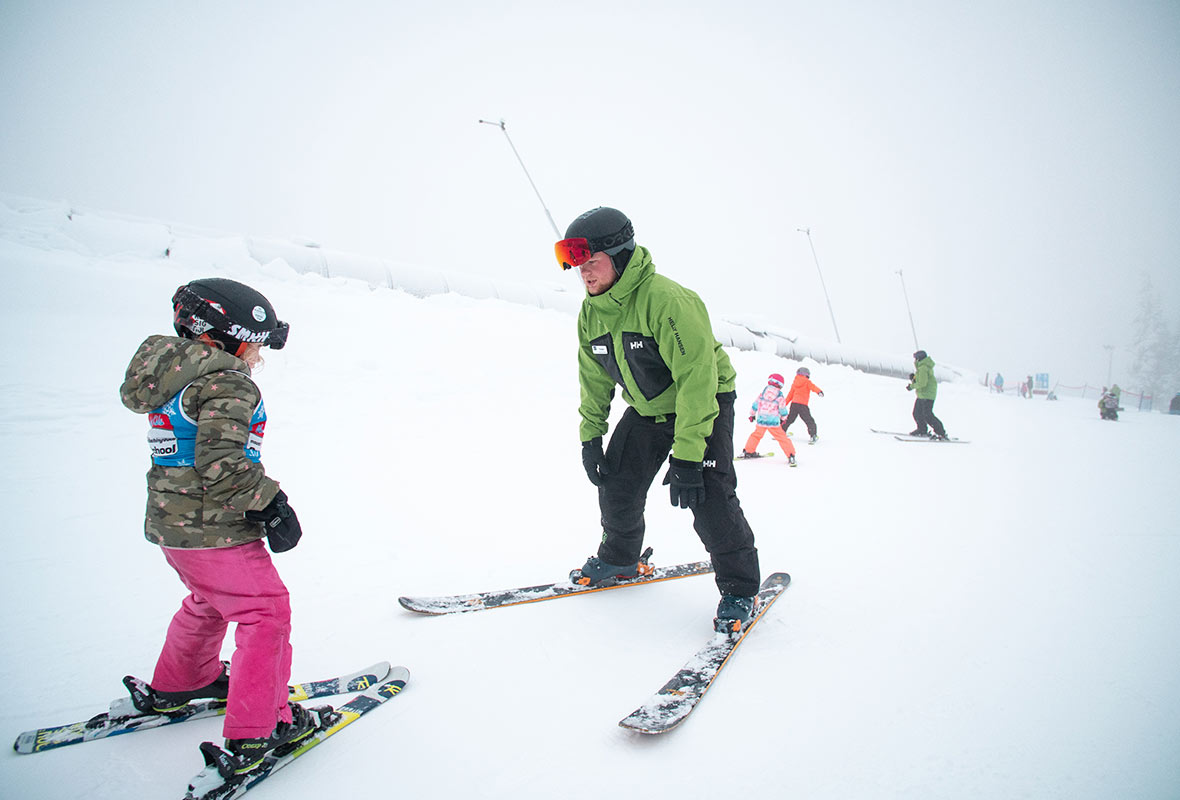 Learn to Turn
SAVE up to 50%
Mount Washington's Learn to Turn program is a combination of three of our most successful and popular programs to help you get out on the slopes faster and with more confidence. We have combined our Discover Skiing & Snowboarding package with two group lessons along with all your rentals, and two all-mountain lift tickets.
Learn More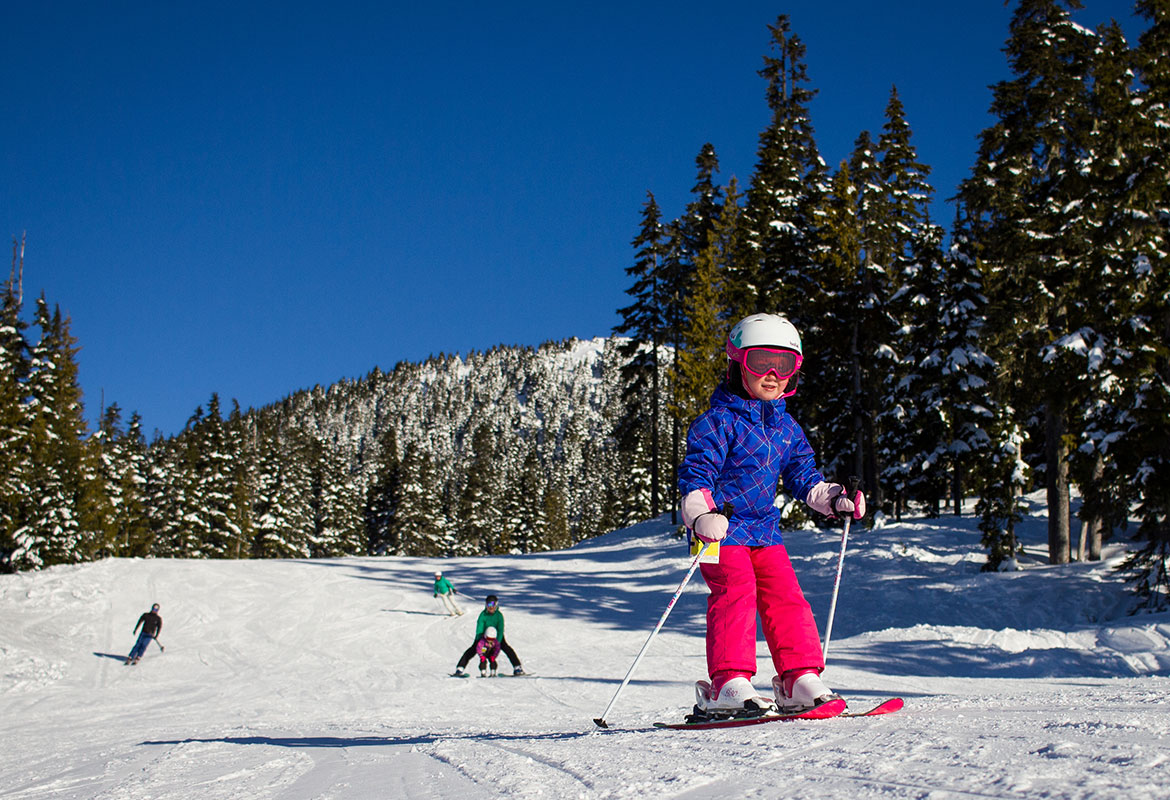 Private Lessons
Ski or Snowboard
Private Lessons are the best investment you can make into your child's skiing and snowboarding technque. Lessons are 1, 2, or 3 hours and include lift line priority loading. Lesson times are available throughout the day subject to availability, and for all ability levels.
Learn More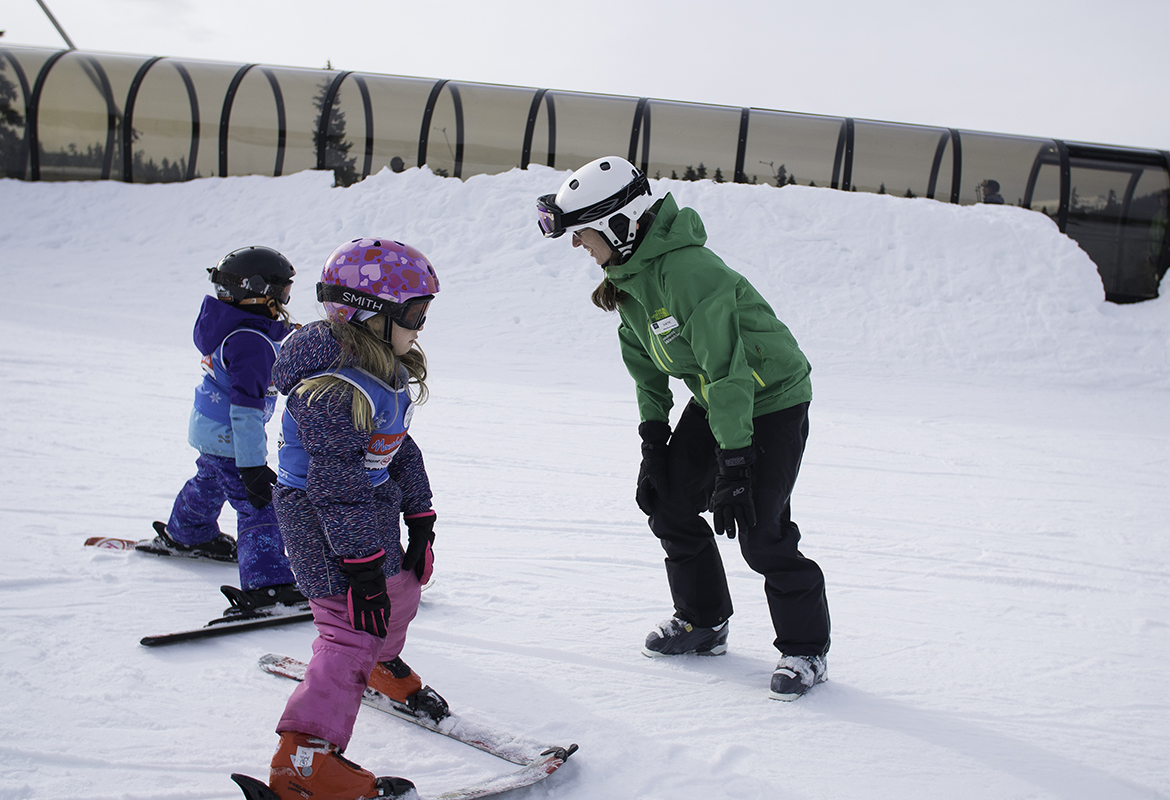 Group Lessons
Ski or Snowboard
Group lessons are a fun way to learn with others of similar ability. Our instructors are trained to deal with splits in classes to keep the learning environment fun and active. 2-hour lessons are available 7-days a week, starting at 9 am, 11:15 am or 1:30 pm.



Learn More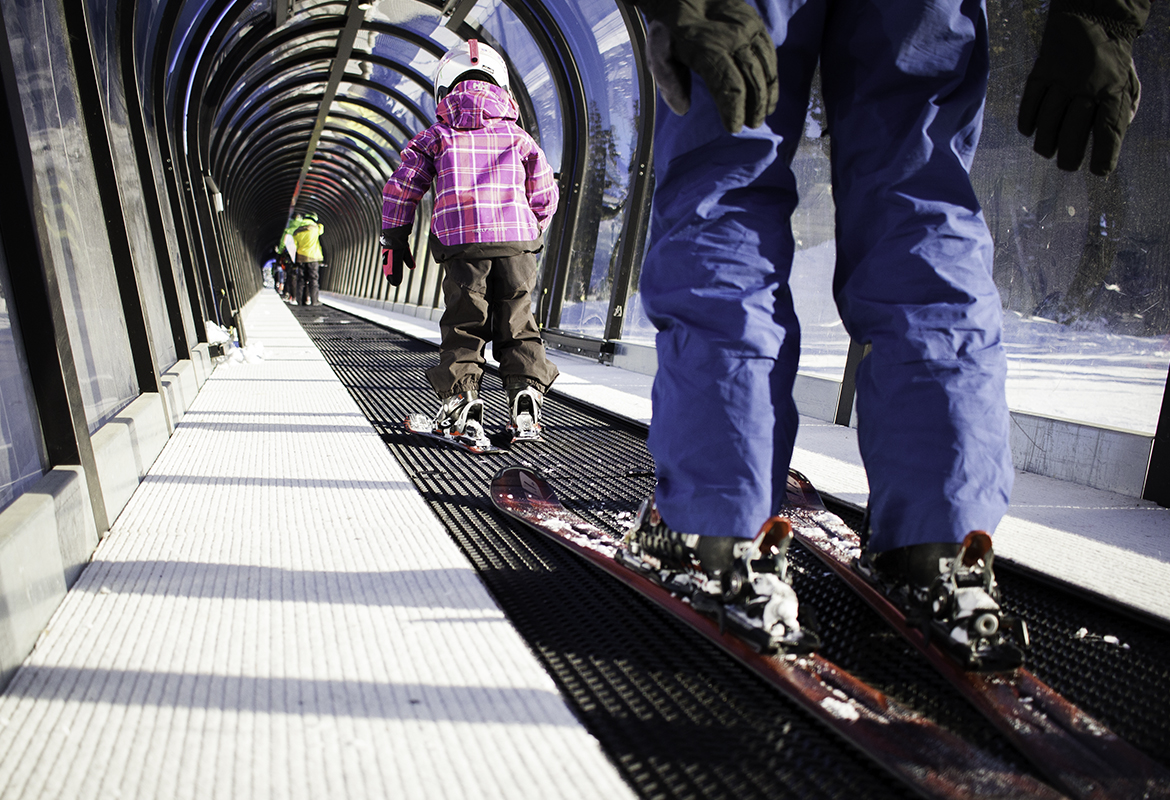 Wee Ski & Ride
for Skiers & Snowboarders
This is a parent participation program for you and your tot Skiers (ages 2-5) & Boarders (ages 3-5). Tot rentals are included. This 1-hour program allows you to work with your tot on the snow, with the guidance of one of our snow pros.
Learn More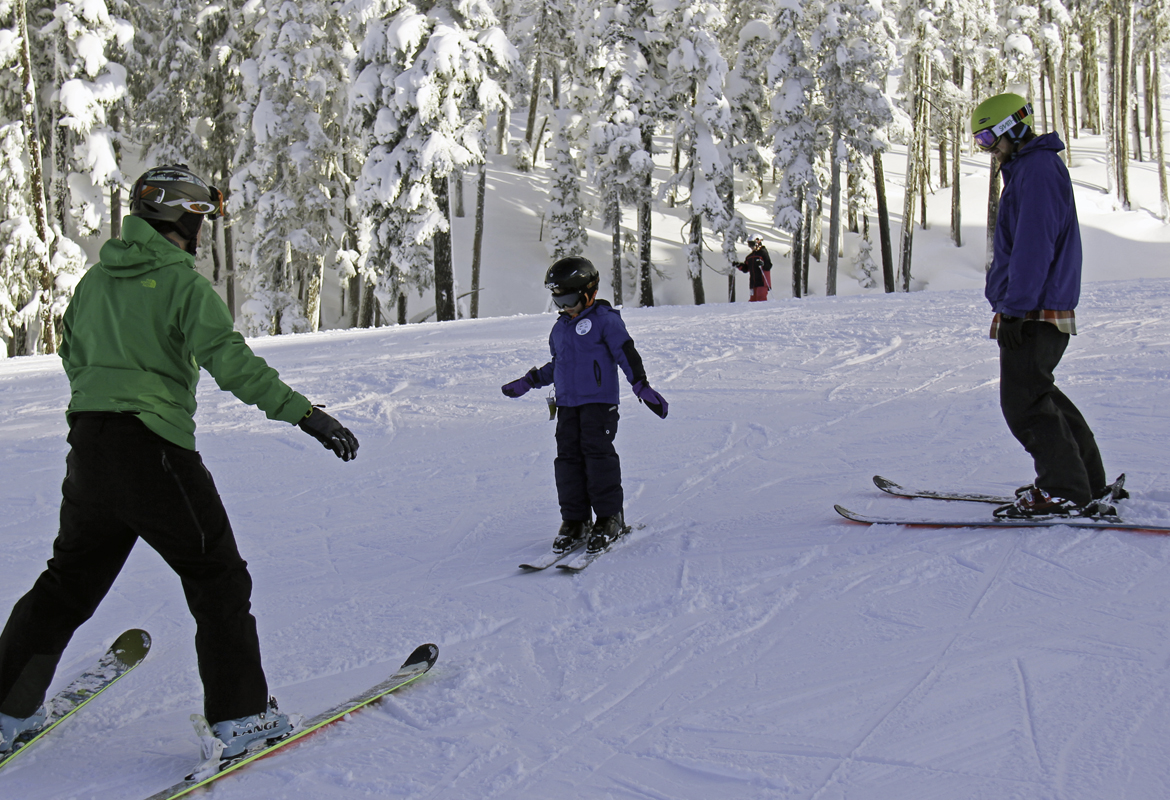 5-Week Parent & Tot
Parent Participation Program
This is a parent-participation program for you and your tot (skiers 2-3 years old or boarders 3-5 years old). This 1-hour program allows you to introduce your tot to the alpine environment. The classes' focus is on introduction to the Mountain Kids area, the equipment and playtime on snow.
Learn More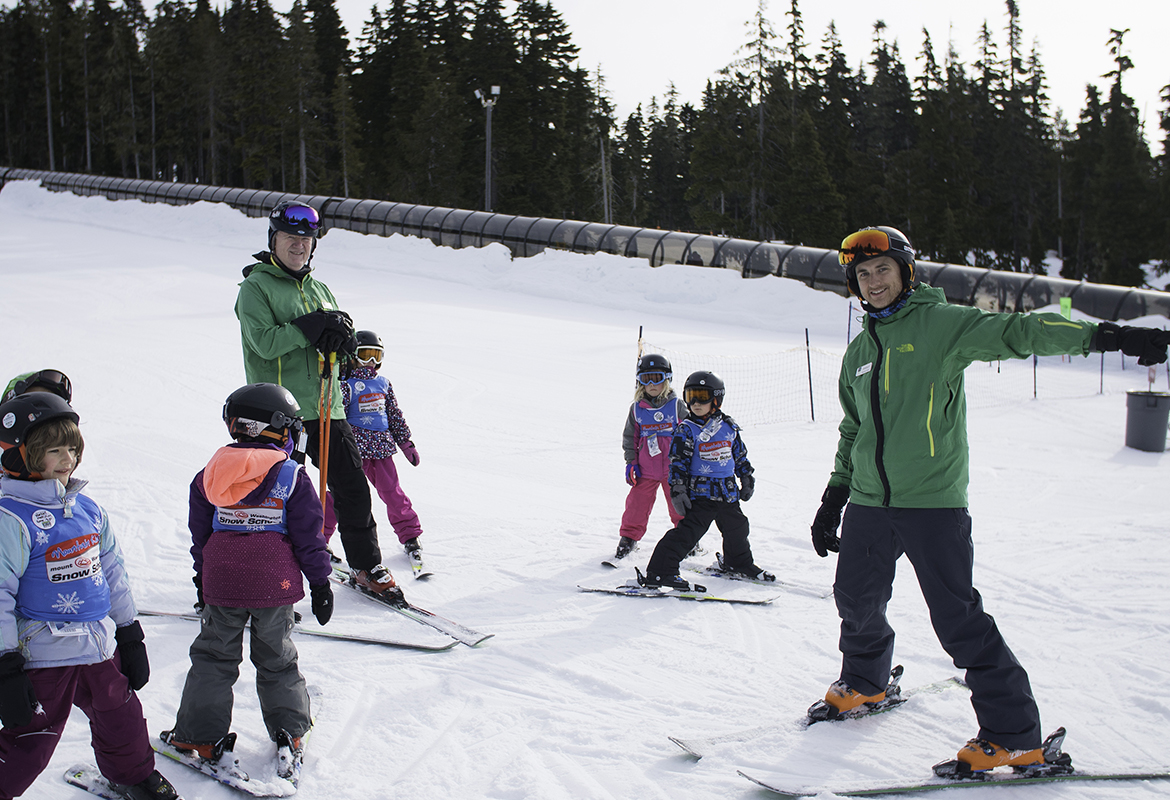 5-Week
Mighty Tots Program
5-week program for tots ages 3-6. Fun skill development with other all-mountain skiing & snowboarding tots. Classes are small to ensure a safe learning environment to allow your child to progress with the same instructor for all five sessions.
Learn More