Season Passes
Reciprocals
Pass Benefits
Refundable Options
Waivers
Season Pass Guide
Season Passes
Reciprocals
Enhanced Reciprocal for Gold Pass Purchasers
We are thrilled to announce that our season passes just got better! For the 2018-2019 season, Mount Washington season pass holders will be able to enjoy to 2 complimentary lift tickets at Mt Seymour, Manning Park, and Apex Mountain resort, and ski 6 days FREE at any of our sister resorts of Pacific Group Resorts, Inc.. That's up to $530 worth of lift tickets when you purchase a Gold Season Pass. Any additional lift tickets can be purchased at a 25% discount.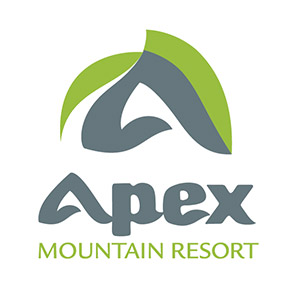 Apex Mountain Resort remains one of the hidden gems of Canadian skiing. Located a short 30 minute drive from Penticton, BC, Apex is a full service destination resort with quality snow, great weather, incredible terrain, and friendly people.
Apex being located in the heart of the Okanagan Valley, features the perfect mix between large amounts of precipitation and low humidity that makes for the lightest champagne powder snow imaginable. Smiles stretch from ear to ear, as locals and visitors alike hoot and holler amongst the glades & open terrain, leaving clouds of powdery snow to lightly settle behind them. With an average temperature of -4 C, Apex receives about 600 cm of dry "Okanagan" powder each season.
Visit Site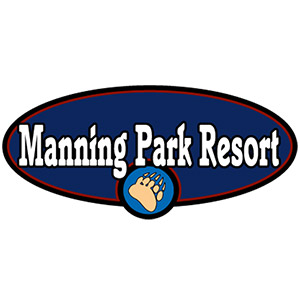 An easy drive from Vancouver, the Lower Mainland and the Okanagan, Manning Park Resort offers Fresh Air Experiences any time of year. The area's pristine lakes, alpine meadows and rugged forested mountains combine to make this one of the most unique and spectacular regions in British Columbia.
Along with its ecological attractions, Manning Park is a recreational paradise with Alpine and Nordic skiing in the winter; snowshoeing and exploring in the spring; hiking, camping, fishing and swimming in the summer; and boating and sightseeing in the fall.
Visit Site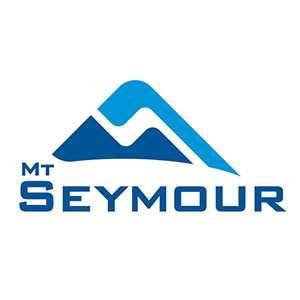 Mt Seymour is proud to be a family-run organization rich with history. Since 1984, the Wood family has owned and operated Mt Seymour and pride themselves on staying true to the mountain's roots and creating a welcoming family atmosphere. This philosophy is carried out through the whole organization.
In the 1980s, the first snowboarding lessons were taught amid the curious stares of passing skiers and this tradition of innovation and quality instruction continues today with Mt Seymour established as the place where Vancouver learns to ski and snowboard.
Visit Site
General Terms & Conditions
Two non consecutive days (regular reciprocal can be used between the two days)
Non-transferable
2018-2019 season only
No cash alternative
To take advantage of this offer, Season Pass Holders must produce a valid season pass from a participating ski area.
Blackout Dates - December 22 to January 7, & February 10, 11, & 12
Sister Resort Program
Mount Washington Season Pass Holders will now get more skiing and more value during the 2018.19 season.
As part of Pacific Group Resorts, Inc., Mount Washington season pass holders can ski for free at Wintergreen Resort in Virginia, Ragged Mountain Resort in New Hampshire and Wisp in Maryland, United States. Season pass holders can receive up to 6 complimentary lift tickets at each of these great resorts this season which represents over $1,200 in additional value for your pass.
Simply present your 2018.19 winter season pass at the lift ticket window at one of the other Pacific Group Resorts, Inc. resorts, and you will receive a day lift ticket consistent with your current pass. If you have an unlimited adult pass, you can ski any time at one of the other resorts. One lift ticket will be issued per day, and complimentary tickets do not include other pass holder or member benefits.
Please note there may be additional restrictions during holiday periods. Check with the specific resort for additional information. For more information about the additional places you can use your season pass this coming winter use the information below.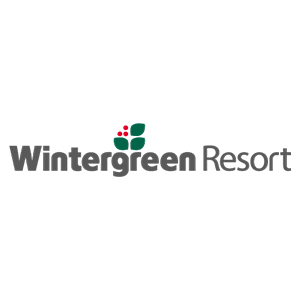 Wintergreen Resort
Treat yourself to magnificent mountain views, sumptuous luxury, and thrilling recreation at Wintergreen Resort. Spanning 11,000 acres on the eastern slopes of the Blue Ridge Mountains, our spacious condominiums and vacation homes are surrounded by winding trails, cascading streams and lush forests. The ultimate four-season vacation or conference spot, Wintergreen Resort is peaceful and refreshing, with an endless variety of activities.
Visit Site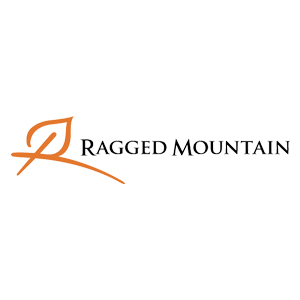 Ragged Mountain
Located in Danbury, New Hampshire just 98 miles from downtown Boston, Ragged Mountain is situated on 2,100 acres in the beautiful White Mountains. Ragged Mountain has 55 named ski trails, miles of hiking trails on-site, and extensive plans for further expansion.
Visit Site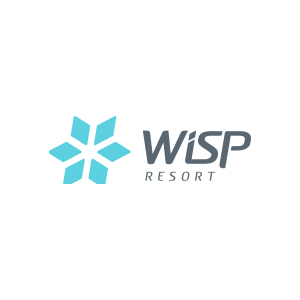 Wisp Resort
It doesn't matter if you're starting out or willing to defy gravity; it's all about the fun factor at Wisp Resort. And we've got plenty of it to share. Challenge yourself as you work your way from green circlers to black diamonds on one of our well-groomed trails or head to the Wisp Mountain Park for even more mountain-slidin' thrills. Take a more chill approach at the Nordic Center with a Cross Country Ski or Snowshoe Tour then come inside to a warm and cozy gathering place to refuel and relax in one of our restaurants or lounges.
Visit Site
---
---
Standard Reciprocals
All Mount Washington Season Pass holders will also receive the following discounts upon presentation of a valid 2018.19 seasons pass. Please check with the mountains before you leave as some conditions may apply. The below list is subject to change without notice.
Refundable Option
Refundable Option Schedule
Refunds will **ONLY be given if the refundable option has been purchased.
Prior to opening you will receive a 100%
Prior to December 31st, 2018 - 75%
Prior to January 31st, 2019 - 50%
Prior to February 28th, 2019 - 25%
$50.00 admin fee does apply to all refunds
Number of days skied are not used to determine refund amount
Refundable option price is $35.00 plus GST
Refundable Option
Winter Refundable Pass Option - $35 per pass – available only at time of pass purchase
WHAT IS THE REFUNDABLE PASS OPTION?
Medical Reasons - An Injury or illness which prevents use of the seasons pass for the duration of the season in which it is valid. The refund is not applicable to an interim injury or illness
Employment Transfer – A transfer by the pass holder's current employer requiring a change of residence off of Vancouver Island and surrounding Islands. The refund is not applicable when voluntarily leaving the area for work or travel.
Family Members - Each member of the family requires their own individual insurance to have the refundable pass option available to them. If one member of a family discount group is eligible for a refund, the other members of that family discount group may also be eligible, however each applicant must also have purchased the refundable pass option.
Terms and Conditions: The refundable pass option must be purchased concurrent with the purchase of the seasons pass.
The refundable pass option does not apply to snow conditions or any variables other than those listed above
The refundable premium is not, in itself, refundable
Mount Washington Resort must be notified in writing, and the pass surrendered within 15 days of the illness, injury or transfer. Requests for refund after 15 days will not be considered.
If, for any reason, the seasons pass is used after the date of the illness, injury or transfer, no refund will be issued
This refund option does not cover:

Intentional self-injury
Emotional disorders
Pre-existing conditions (unless pass holder is hospitalized)
Injury or illness that prevents the pass holder participation related to the Season's Pass
**Under no circumstances will a refund or credit be given if the refundable pass option is not purchased

When presenting your claim please provide the following:
Cover letter of explanation
Your Season Pass
Medical certificate providing: (a) date of first medical treatment and (b) prognosis, including a statement that the Passholder is unable to ski/snowboard and how long the illness or injury will prevent participation.
In the event of a job transfer, please provide letter from employer specifying date, length and location of transfer.
Requesting a Refund:
Present your request via email with scanned supporting documents to;
seasonspass@mountwashington.ca
Some conditions apply
Pass Benefits
Waivers
Waivers
2018.19 Winter Season Pass Guide
Join the club & let the adventure begin. Find out which season pass is right for you for the 2018.2019 winter ski season? We've got your answer right here!
Download Brochure