THIS EVENT IS NOW ARCHIVED - PAST EVENT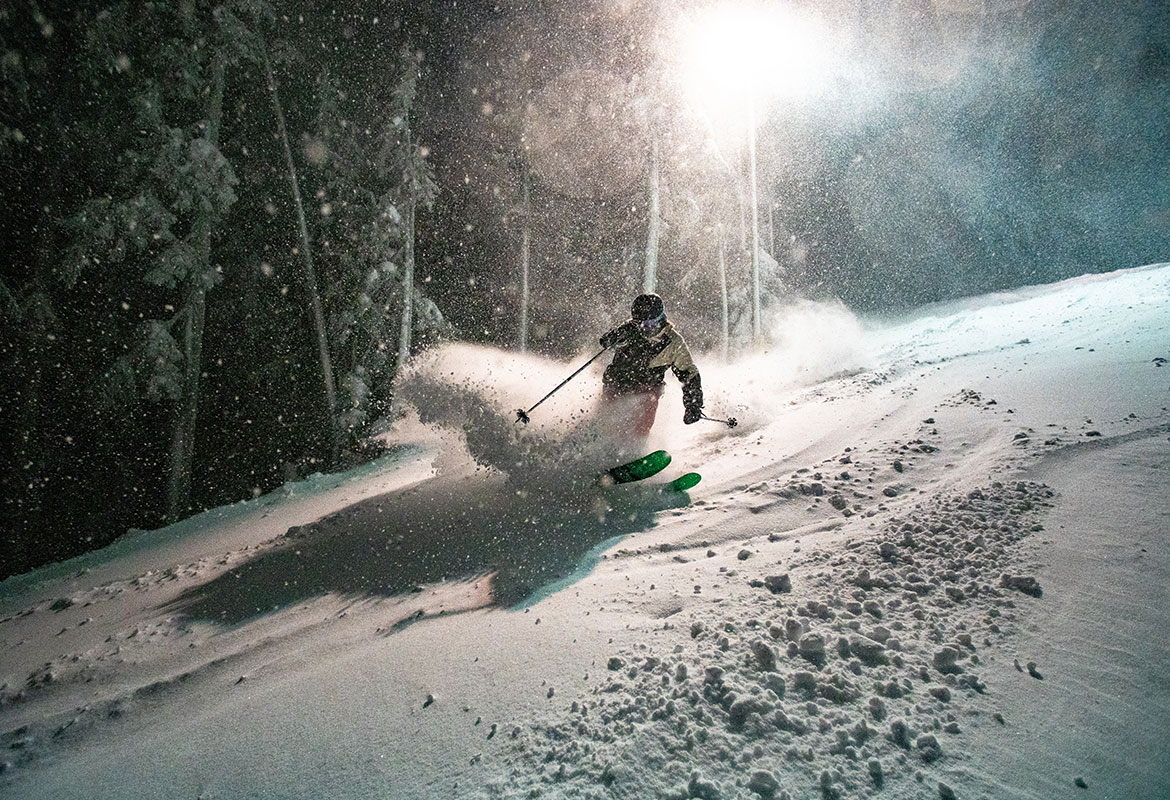 Alpine Night Skiing
We put the turn in nocturnal! Enjoy Night Skiing 3.30-9pm every Thursday to Sunday from December to April.
To see what's open during Night Skiing hours, please visit the Alpine Snow Report.
Nordic Night Skiing
Enjoy cross-country skiing on our night-lit, machine-groomed and world-class trails. We offer one of the top-rated Nordic experiences in North America. The Resort's post and beam Raven Lodge, perched on the edge of Strathcona Provincial Park, is the epicenter of Vancouver Island's cross-country community.
Alpine Weddings
Mount Washington Alpine Resort is the Islands most sought after wedding destination with two venues to suit all your wedding needs.
The Raven Lodge is our premiere wedding venue featuring vaulted ceilings, post and beam construction, large dance floor and amazing views of Strathcona Park, B.C.'s oldest provincial from 8 foot windows. The ceremony site adjacent to the lodge features BC yellow cedar benches, a gazebo and views of Mt Albert Edward.
The Whiskey Jack room in our Alpine Lodge features the same stunning views from the third floor in our air conditioned room. The ceremony site features yellow cedar benches and a trellis to capture that perfect once in a lifetime ceremony.
All wedding packages include full catering, bar service, set-up and tear-down, use of ceremony site, guidance from our catering event planner and lots of great memories.
Contact Us
Mount Washington Alpine Resort
P.O. Box 3069, STN Main
Courtenay, British Columbia, V9N 5N3
1-250-338-1386
Toll Free: 1-888-231-1499
First Aid 1-250-334-5741
CONNECT WITH US
Mount Washington