Director of Sport, Retail & Guest Services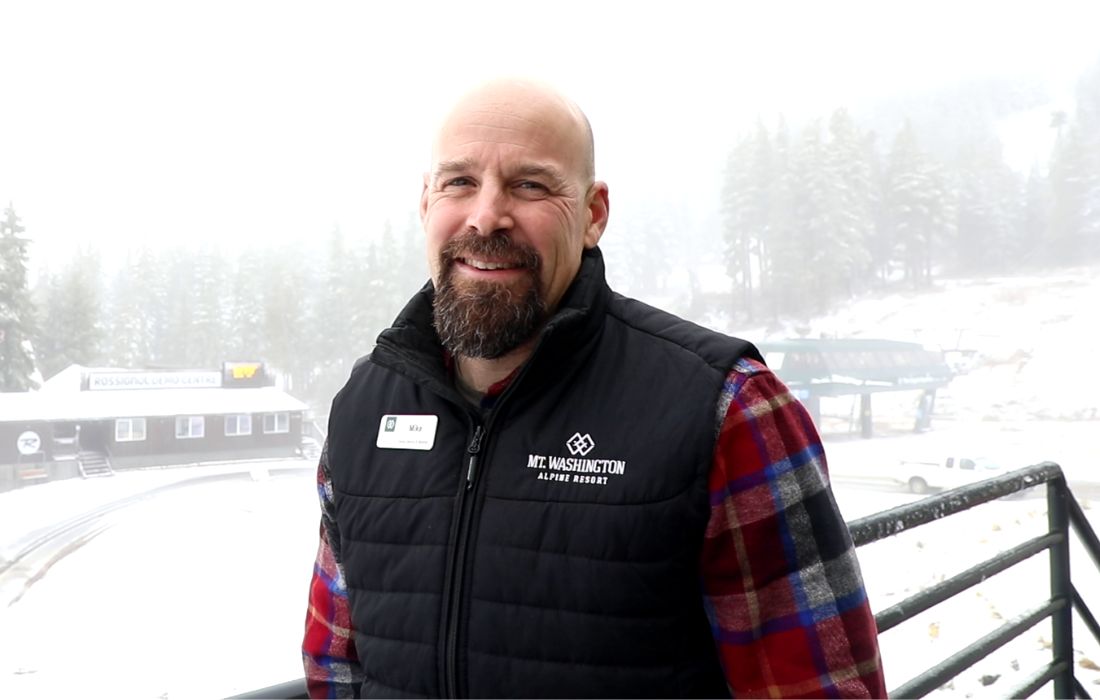 Departments: Snow School, Rentals & Demos, Retail, Nordic Center, Zip Tour, Bike Park, Events, Snow Hosts, & more!
Years at Mount Washington: 21
Years in the Ski Industry: 28


Best Mount Washington Memory?
" There are too many 20+cm days to count over a 20 year period! Building teams, executing projects and having a positive impact on people through sports is what I enjoy most "
About Mike:
I'm Mike - I ski and ride my bike! I am stoked to be on the mountain and sharing it with my family and friends. My favourite part of the job is being outdoors and the people I get to work with.

How were you first introduced to skiing/snowboarding? My Dad and uncle took my brother and I to the local hill when I was 6, the rest is history.