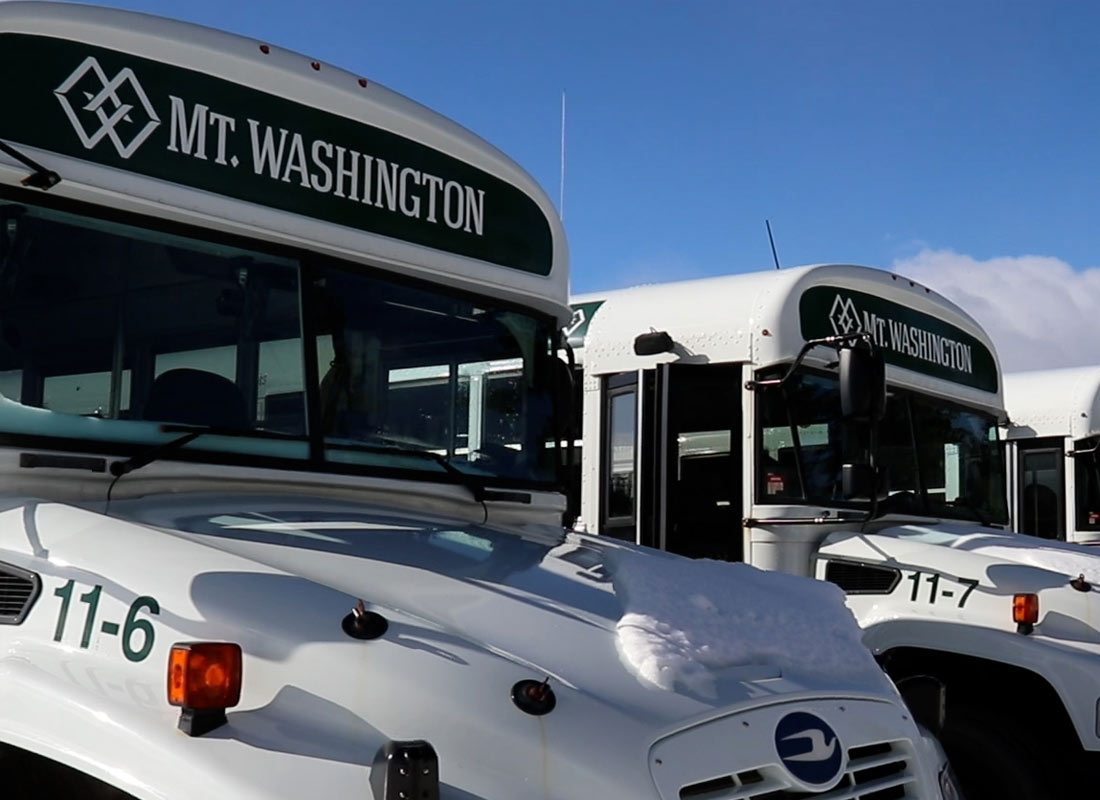 Mount Washington Alpine Resort has a Ski & Ride Shuttle Bus available December-April to everyone travelling to and from the Comox Valley to Mount Washington on a daily basis during the winter ski season. Pickup and drop off locations are located throughout the Comox Valley, and no advance reservations are required.
Mount Washington Alpine Resort also has a selection of Ski & Ride Bus providers that service the entire Vancouver Island, please visit their websites for a complete range of services and rates.
Code of Conduct (pdf)
Public Bus Transportation Schedule - 2017.18
Fares: Guests - $20 per round trip. Exact cash only. Drivers will not give out change.
Staff - PASS REQUIRED. Download Schedule
Allow approx 30 mins between Base Parking and Lot 2
Travel/schedule times can be affected by adverse weather and road conditions.
Legend
CSC - Cumberland Supreme Convenience - located Royston Rd in central Cumberland
NSH - Native Sons Hall - located Third St and Cliffe Ave downtown Courtenay
A&W - South Courtenay outlet - located south end of Cliffe Ave - allow staff and guest parking in their back lot
Lot 1 & 2 - Public Parking area adjacent to the Alpine Lodge and Slopeside Accommodation
Base - Parking area 1km west on Strathcona Parkway from the intersection of the Inland Island Hwy.
DAILY








































Green


Base > CSC


CSC > A&W


A&W > NSH


NSH > BASE


Base > LOT 2


Lot 2 > BASE


Base > Lot 2


Lot 2 > Base










6:00 AM


6:20 AM


6:30 AM


6:40 AM


7:00 AM


7:30 AM


8:20 AM


8:50 AM


































3:45 PM


4:30 PM










5:00 PM


5:20 PM


5:30 PM


5:40 PM
































































---
DAILY








































Blue


Base > CSC


CSC > A&W


A&W > NSH


NSH > BASE


Base > LOT 2


Lot 2 > BASE


Base > Lot 2


Raven Shuttle


Lot 2 > BASE






6:30 AM


6:50 AM


7:00 AM


7:10 AM


7:30 AM


8:00 AM


8:30 AM


9:30 AM


11:00 AM




















11:30 AM


1:10 PM


















1:40 PM


2:00 PM


2:10 PM


2:20 PM


2:40 PM


3:20 PM


























































---
DAILY








































Yellow


Base > Lot 2


Lot 2 > Base


Base > CSC


CSC > A&W


A&W > NSH


NSH > BASE


Base > Lot 2


Raven shuttles as required


BASE > Raven> Lot 2


Lot 2 > BASE


7:20 AM


8:00 AM


8:30 AM


8:50 AM


9:00 AM


9:10 AM


9:30 AM






1:45 PM










2:15 PM


2:35 PM


2:45 PM


2:55 PM






3:15 PM


4:30 PM










































---
DAILY








































Purple


Base > Lot 2


Lot 2 > Base


Base > to CSC


CSC > A&W


A&W > NSH


NSH > Base


Base > Lot 1


Lot 1 > Base




Lot 1 > Base > Town as required


4:00 PM


4:40 PM


5:20 PM


5:40 PM


5:50 PM


6:00 PM


6:20 PM


7:20 PM
















7:50 PM


8:10 PM


8:20 PM


8:30 PM


8:50 PM


10:15 PM




11:50 PM












10:45 PM



11:05 PM



11:15 PM



11:25 PM



11:45 PM



12:15 AM









---
THURSDAYS - SUNDAYS & HOLIDAYS (COMMENCING Dec 14)






































Red


Base > Lot 2


Lot 2 > Base


Base > Lot 2


Lot 1 > Base


Base > Lot 1


Lot 1 > Base


Base > to CSC


CSC > A&W


A&W > NSH


NSH > Base


3:30 PM


4:10 PM


4:40 PM


5:10 PM


5:40 PM


6:10 PM


6:40 PM


7:00 PM


7:10 PM


7:20 PM


















7:40 PM


10:15 PM


10:45 PM


11:05 PM


11:15 PM


11:25 PM