PLAN AHEAD FOR YOUR ADVENTURES
AUGUST 25TH, NEW RESTRICTIONS - DOING YOUR PART TO KEEP B.C. SAFE:
With the latest announcement of province-wide restrictions in effect, we all need to continue doing our part to keep the 2021/2022 season safe. Here is what you need to know about Mount Washington operations:
Masks are required in all public indoor settings for all people born in 2009 or earlier (12+). 
This includes:
Malls, shopping centres
Grocery and liquor stores
Airports
Coffee shops
On public transportation, in a taxi or ride-sharing vehicle
Libraries
Clothing and retail stores
Areas of office buildings where services to the public are provided
Common areas of sport and fitness centres when not engaged in physical activity
Common areas of post-secondary institutions and non-profit organizations
Inside schools for all K to 12 staff, visitors and students in grades 4 to 12
Drug stores
Community centres
Recreation centres
City Halls
Restaurants, pubs and bars when not seated at a table
There are exemptions for:
People with health conditions or with physical, cognitive or mental impairments who cannot wear one
People who cannot remove a mask on their own
Children under the age of 12
People who need to remove their masks to communicate due to another person's hearing impairment
A face shield is not a substitute for a mask as it has an opening below the mouth. See below, from https://www2.gov.bc.ca/gov/content/covid-19/info/restrictions#masks
Note: The order will be reassessed when proof of vaccination and B.C.'s vaccine card are fully implemented. 
---
PHO order on gatherings and events
This content is a summary of the PHO order – Gatherings and Events (PDF, 305KB) document. It is not legal advice and does not provide an interpretation of the law. In the event of any conflict or difference between this webpage and the order, the order is correct and legal and must be followed. 
Personal gatherings
There are no restrictions on indoor or outdoor personal gatherings. People in these regions must follow local restrictions:
Organized gatherings
Organized gatherings have some capacity restrictions. Examples of an organized gathering include wedding ceremonies or funerals. People in these regions must follow local restrictions:
Indoor organized gatherings
Indoor organized seated gatherings can have a capacity of 50 people or 50% capacity, whichever is greater. For example, if the venue has a normal seated capacity of 500 people, 250 people can attend. 
Outdoor organized gatherings
Outdoor organized seated gatherings can have a capacity of 5,000 people or 50% capacity, whichever is greater. For example, if the venue has a normal seated capacity of 30,000 people, 15,000 people can attend. 
Order online from the MW Mobile App, or one member from your household may come inside to place a takeaway order. We will be increasing outdoor seating by bringing out picnic tables, however, lunch back at your vehicle will likely be your best plan!
Guests will only be able to enter our lodges for an intended purpose such as picking up a food order, rental equipment, or when accessing restroom facilities. Plan to spend a majority of your time outside in the fresh air - you will no longer be able to bring your own lunch or bags inside the lodges - your vehicle should be used as your home base.
The mandate of face masks, physical distancing, and sanitization continues and we appreciate everyone's cooperation following all Provincial Health Orders. Our Snow Hosts and other staff members will be stationed around the resort to enforce protocols and help you during your visit. If you're unsure of something, please just ask from a distance.
Please, do your part to help us get there!
Face Masks: Mandatory indoors at the resort in all the lodges. Your mask should have several layers of fabric and be worn all the way over your nose. Mask up!
Physical Distancing: Use more than a ski-length to distance yourself from others. Have patience when merging into chairlift lines, wait your turn and pay close attention to your surroundings. 
Alpine Access: Reserve your tickets online before you arrive; tickets may sell out. No reservations for Pass Holders or 6ixPaks. See FAQ's online for more details on specialty and discounted tickets.
Nordic Access: XC and Snowshoe Trail Passes are purchased in-person at our new outdoor kiosk.
Rentals & Lessons: Reserve online before you arrive for both alpine and Nordic products.
Tube Park:  Reserve your tubing time online, and allow yourself plenty of time to arrive and collect passes at the Guest Services Kiosk before your snow-sliding fun begins. 
Let's work together to be the reason to keep the season.
COVID-19 cases are throughout BC and has been showing up in ski resort towns. Our communities are important. We don't want to see locals in ICU or lose the ski season. We must all do our part to keep everyone healthy and safe. Need to know how? Visit Ski BC Strong below for all the details and how to find support. #SkiBCStrong
Ski BC Strong
GUEST HEALTH & SAFETY
Flip to learn more →
Protecting guests health and safety while visiting Mt. Washington this winter is among our top priorities. Booking activities in advance and being prepared for your visit is encouraged to eliminate physical interaction points throughout your experience. Guests are expected to maintain 6 ft physical distancing from those outside their group, as well as sanitizing often, and to wear a face covering.
TEAM HEALTH & SAFETY
Flip to learn more →
The health of Mt. Washington staff is among our top priorities. Our team will follow to Worksafe BC guidelines for safe operating practices to maintain the safety of themselves and others. Staff will complete a prescreening check-list before reporting to each shift and will maintain 6 ft distancing, practice frequent sanitization, as well as the use of masks and other PPE when appropriate while working.
LODGES & MOUNTAIN CLEANLINESS
Flip to learn more →
The cleanliness of the Resort facilities is among our top priorities. We have increased cleaning and sanitization practices throughout including common spaces inside, on our chair lifts, and other shared surfaces. Guests are encouraged to come prepared to spend their time outdoors in the fresh air and to only enter the Resort facilities when necessary to do so, following one-way traffic and all posted signage.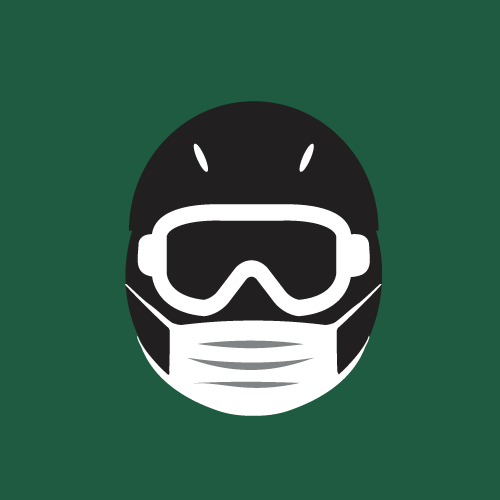 MANDATORY FACE COVERINGS
Face coverings will be worn by both staff and guests and will be required to access the mountain or any resort service. This includes inside any building, when in lift lines and while loading and riding on chairlifts, during ski and snowboard lessons and other activities, or anytime when congregating near others - even outdoors. The only time to remove your face covering is when out on the trails, far away from those outside of your social bubble, or when seated to dine. No one will be permitted to access resort services without a face covering, so please come prepared. Guests who don't comply with the guidelines will be asked to leave.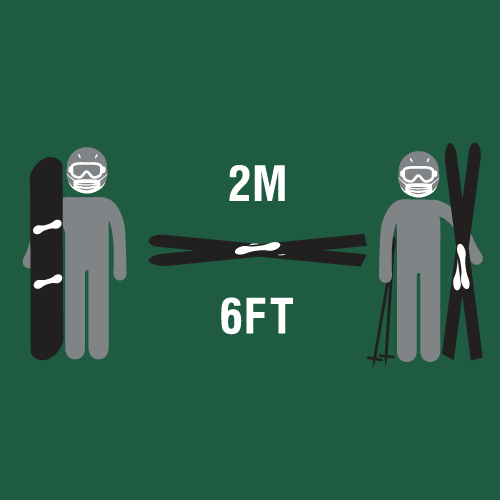 PHYSICAL DISTANCING ENFORCED
Mt. Washington will do everything possible and practical to allow for physical distancing throughout the resort to help ensure a safe experience. This includes new policies for how we will form lines and load chairlifts, regulate the number of guests safely permitted in any area such as our lodges and restaurants, and maintain access to provided guest services such as washroom facilities. We are working to comfortably accommodate guests while maintaining physical distance requirements, revising menus and service levels that strike a balance between safety, forced limits, and reasonable hospitality.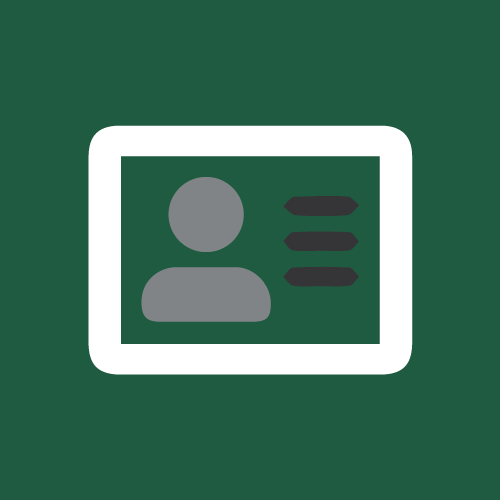 PASS HOLDER & LIFT ACCESS
For Pass Holders and 6ixPak tickets, no reservations are needed as of this time for mountain access.
It is possible we may need to control the number of skiers, including Pass Holders, in the event there is limited terrain open. In such a case, Mt. Washington will implement an online advanced reservation system and requirements will be communicated on the web site, via email, social media and on the resort app in advance. Pass Holders are strongly encouraged to
download the resort app
and turn on push notifications
for occasional announcements – this is the quickest and most certain way to stay on top of any changes.
DISCLAIMER: Exposure to COVID-19 is an inherent risk in any public location where people are present.  The resort has implemented protocols to prioritize guest health and safety, but we cannot guarantee you will not be exposed to COVID-19 during your visit.  The risk of being exposed or becoming sick due to COVID-19 cannot be eliminated.  Every skier and rider shares the responsibility for a safe and healthy skiing experience.  It is your responsibility to read and comply with all instructions and signage posted at the resort and on the resort's website.  Stay home if you are sick or experiencing symptoms of COVID-19.  Wear a face covering in designated areas and maintain at least 6 feet physical distancing from other guests, including in lift lines.  Wash and sanitize your hands frequently.
DAILY PRE-VISIT ONLINE SCREENING
The BC Self-Assessment Tool is the #1 trusted COVID-19 pre-screening tool for citizens across the province. Developed in partnership with the BC Ministry of Health, the assessment tool has been recommended by WorkSafeBC and has already been adopted by businesses large and small across the province. Mount Washington staff and guests should all utilize this tool before each visit to the resort.
Complete Self Check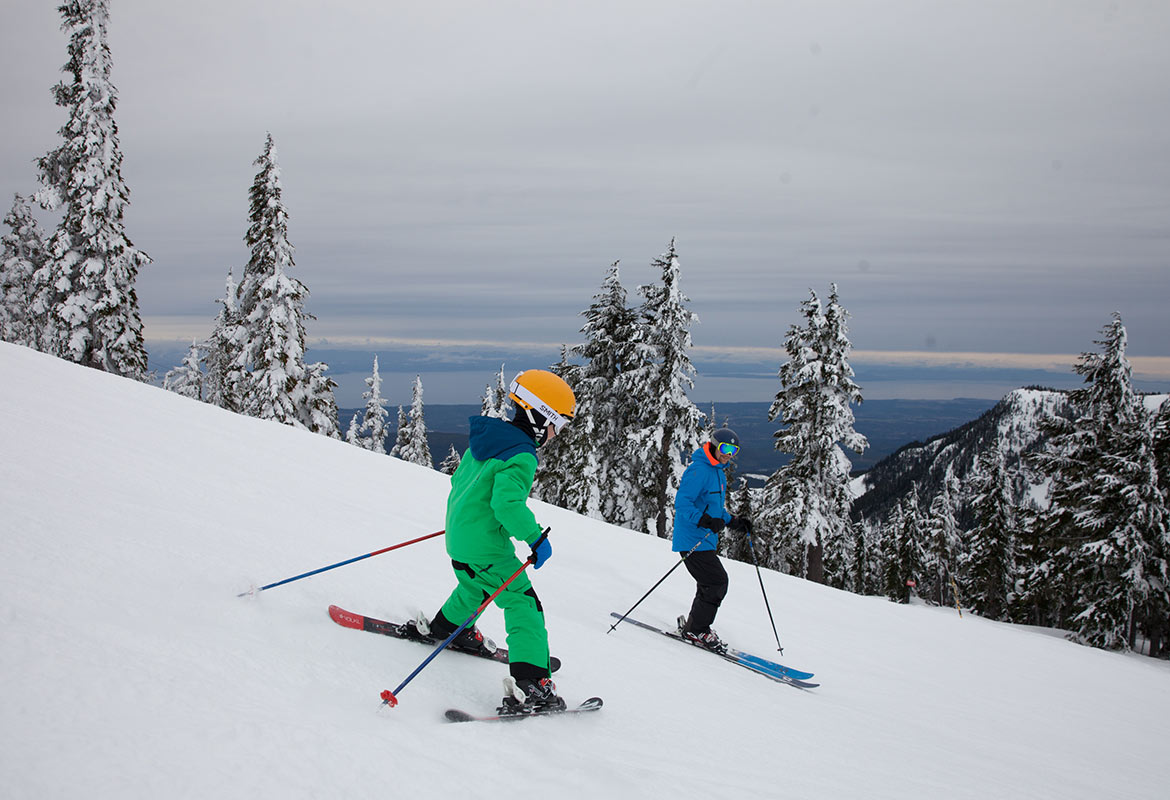 ALPINE LIFT ACCESS
Reservations are not required for Season Pass Holders or 6ixPak tickets. Things are changing with Alpine Day Tickets, which will be available to book for specific single days only this season and not valid for any day as they were in the past. Lift tickets are available to purchase online in advance only, for the rest of the season. Plan ahead!
Season Passes can be picked up at the Guest Services Kiosk if you have been contacted by our team about a completed reload on an existing MyMW RFID Card. New Season Passes need to be picked up at the Season Pass Office. Please enter through the lower floor and maintain distance.
For lift tickets purchased on a new RFID card, your card can be picked up at the Guest Services Kiosk as of opening. Hang on to your new MyMW card for easy reloads online next time, and head straight to the lift.
LIft Tickets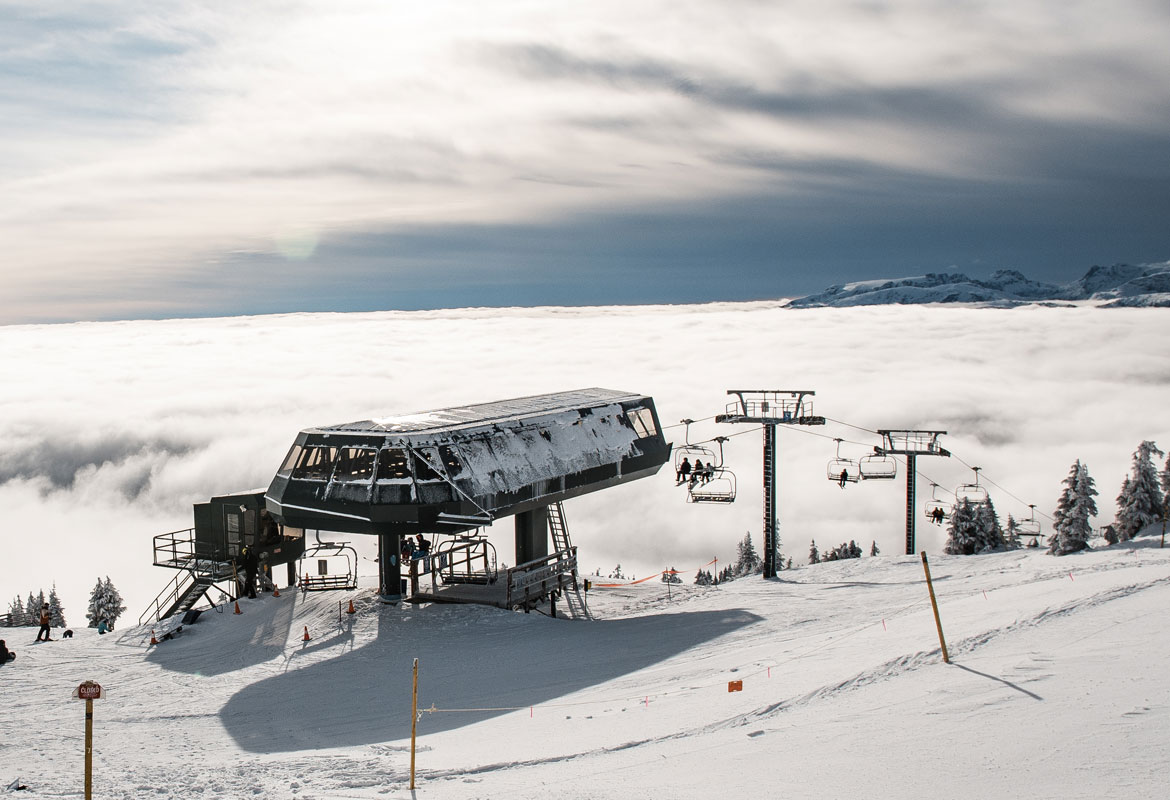 LINEUPS & RIDING CHAIRLIFTS
Let's keep our season safe, together. Keep your mask on over your nose at all times. We respect and want to maintain your safety, please do your part and cooperate. Be kind to our staff and your fellow riders. Line-ups may be longer with lower lift capacities in order to physically distance, have patience.
A face covering is mandatory to access the mountain. Please follow guidelines from BC Provincial Health, currently recommending a mask made of at least 3-layers of fabric.
Guests are encouraged to lineup and load our chairlifts with their household group.
Single riders can choose to join other parties if both are comfortable, seated at a distance. 
LIft Status
LESSONS & PROGRAMS
Lessons are an important part of every mountain operation because it introduces people new to the sport, and helps to improve skills and build confidence making the sport more enjoyable. Our teaching professionals are always committed to safety and enjoyment while learning, and this season that will be highlighted more than ever.
Lesson formats will be revised to accommodate either smaller groups and individual self-paced learning options.
The duration of all lessons will also be modified to allow for a majority of a session to take place outdoors, reducing the number of indoor breaks.
Children's on-snow programs will be the subject of particular emphasis, with smaller class sizes and minimal exposure to larger group settings.
Unfortunately, we will no be offering childcare/day care services this season.
Book before you arrive! Day-of prices have increased this season, so planning ahead even saves you money.
Mount Washington Alpine Resort Lesson Booking and Cancellation Policy:
Lesson Cancellation Policy - 2020/21
All lessons must be paid in full at the time of booking.
Lessons can be cancelled or rescheduled more than 48 hours in advance. Please call the Snow School at 250-338-1386 ext. 384 or email cancellations@mountwashington.ca.
There are no refunds or changes allowed within 48 hours of the lesson time unless due to medical issue or illness.
No refunds will be issued due to weather conditions.
Guests who are late for their lesson will not be able to join. We will do our best to rebook for later that day.
Snow School Tips
The first thing to do is to expect variable weather conditions and bringing a jacket, snow pants, toque, gloves and goggles.
Try to show up at least one hour prior to your intended lesson time. All lessons and rentals are found in the Bradley Building, which can be reached by the chunnel connecting the two buildings. If your children are 12 and under please proceed downstairs once you have reached the Bradley building to book your child's lesson in Mountain Kids.
While in the chunnel you will see Rental Forms, which can be filled out for the rental of your equipment, lessons are then booked at the Snow School desk.
If you would like to save time and download and print the Assumption of Risk and Rental Agreement prior to arriving at the mountain, you may download the Mountain Kids rental waiver here (PDF) or the adult rental waiver here (PDF). The agreement MUST BE PRINTED IN COLOR. Black and white copies will not be accepted.
Alpine Rentals Form and Waiver (PDF). The agreement MUST BE PRINTED IN COLOR. Black and White copies will not be accepted.
Winter Bradley Centre Snow School Hours: Located through the chunnel from the Marmot floor of the Alpine Lodge
December to April
Sun. - Wed.: 8 am to 4 pm
Fri. - Sat., & holidays: 8 am to 8 pm (during Night Skiing season, otherwise until 4pm)
Pre-Register for all the listed programs at least 2 days prior to arrival by calling Reservations at 250-338-1386. There is a limit to class sizes and some classes do fill up. Same day "On-Site" registration ends 30 minutes prior to lesson start time and is on a space availability basis.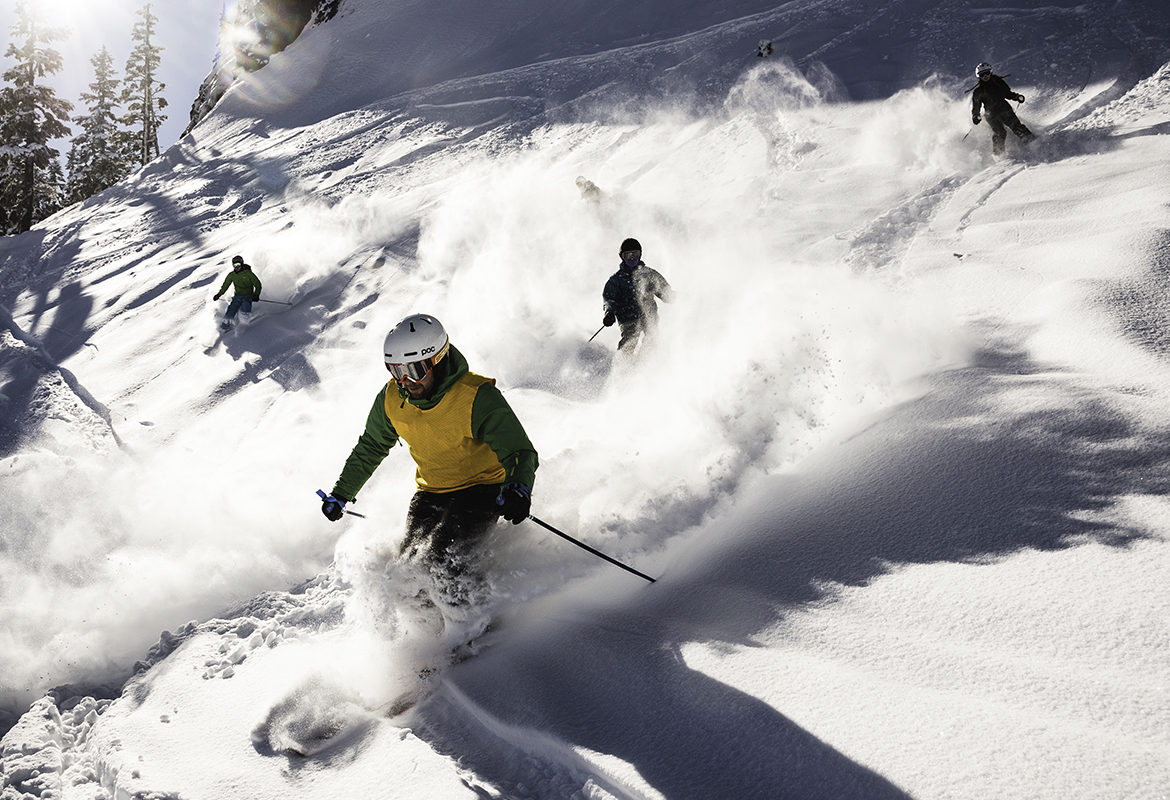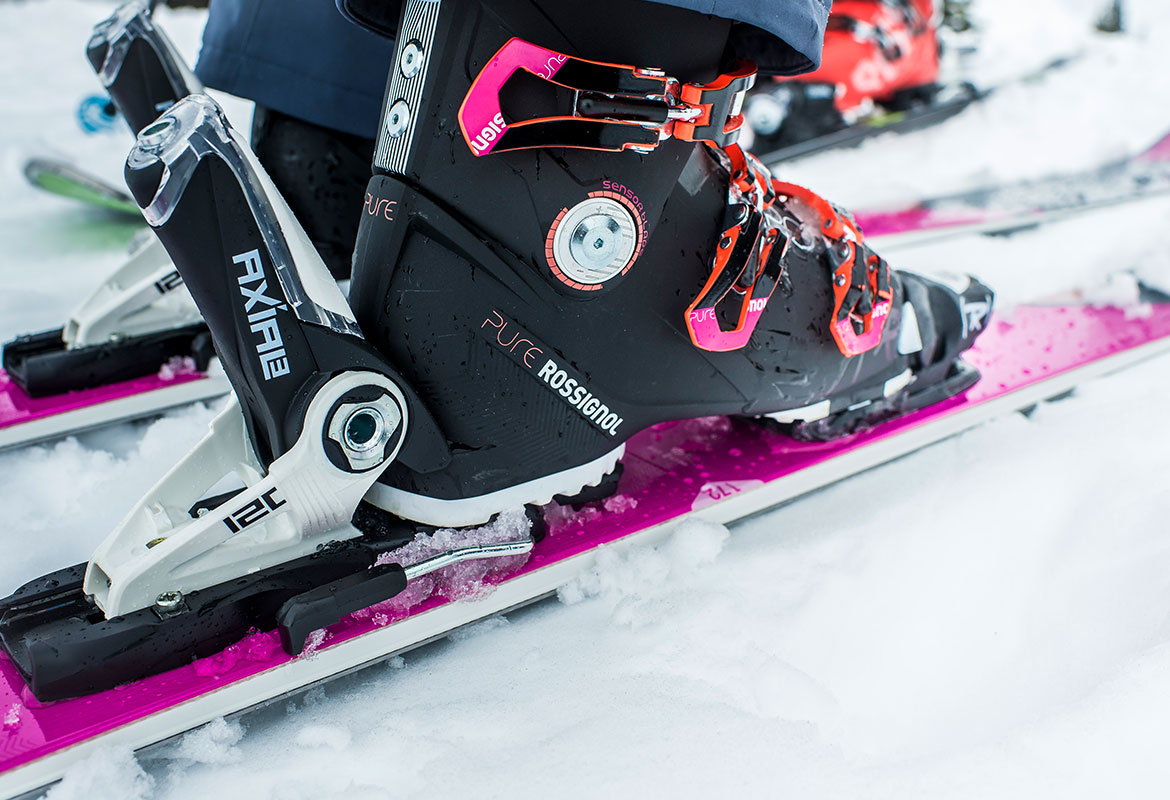 EQUIPMENT RENTALS
Equipment rentals will be available online with advanced reservations to get you geared up for your adventures. The way in which we manage the pickup and drop off of equipment will be modified to accommodate physical distancing and to limit the number of people in confined spaces.
Rental of clothing equipment (ski pants/jackets) will not be available this season.
Please plan ahead, and buy your rentals online. Make an appointment for full tuning services and custom boot fitting at the Demo Centre.
PUBLIC SERVICES
Guests are encouraged to arrive at Mt. Washington prepared to spend their time outdoors in the fresh air and to only enter the Resort facilities when necessary to do so, practicing 2 mertre (6 ft) physical distancing, following one-way traffic and all posted signage. A face covering is mandatory to access Resort Services, and should be worn from the time you exit your vehicle and throughout your experience.

Have an intended purpose when entering a building, such as to dine at a restaurant, pick-up your rentals, or to visit the store. Once that purpose is fulfilled, head back outside. There will be no bags left in the lodge, and no loitering longer than 30 minutes. Some experiences you may have came inside for in the past now are exclusively outside - all lessons meet outside, and the Guest Services Ticket Kiosk is the go-to location for all ticket purchases. Plan to use your vehicle as your personal dressing room and be ready to spend most of your time outdoors. We will have some pods of chairs outdoors for you to picnic at with your group, but please be courteous of your time. Need a hand getting around? We will have staff and Snow Hosts present to get you where you need to go!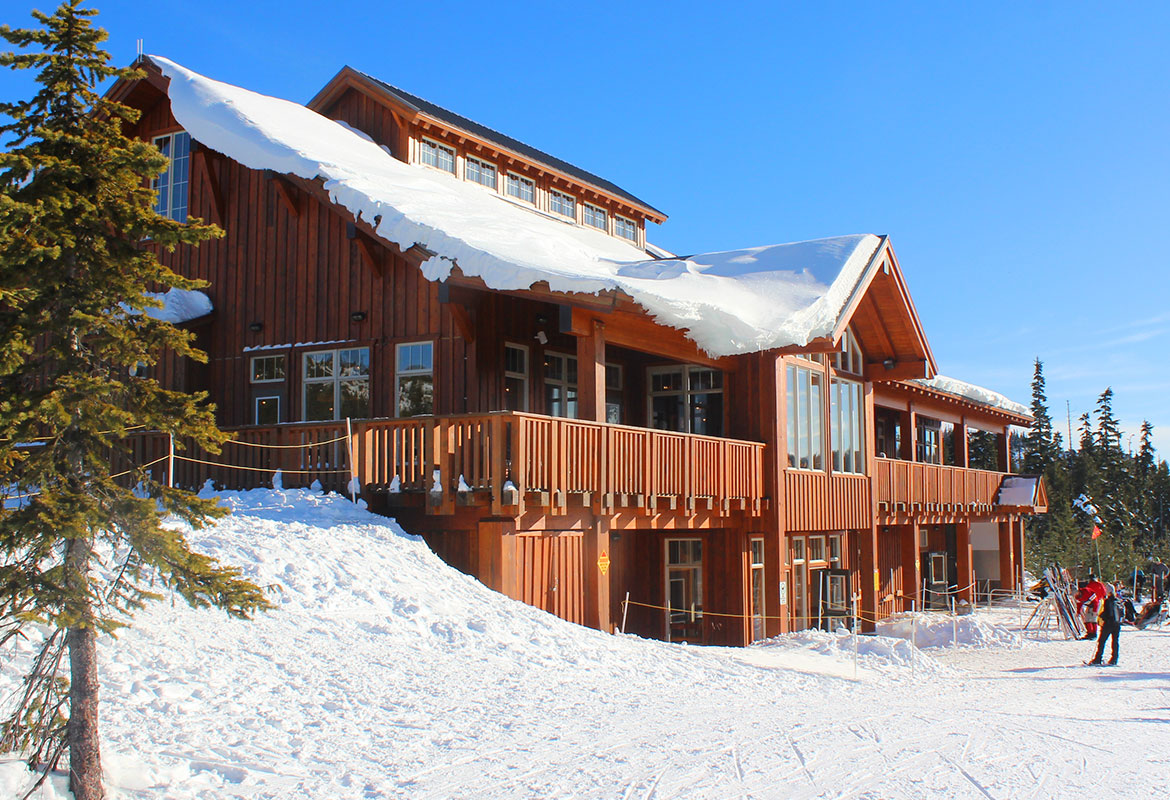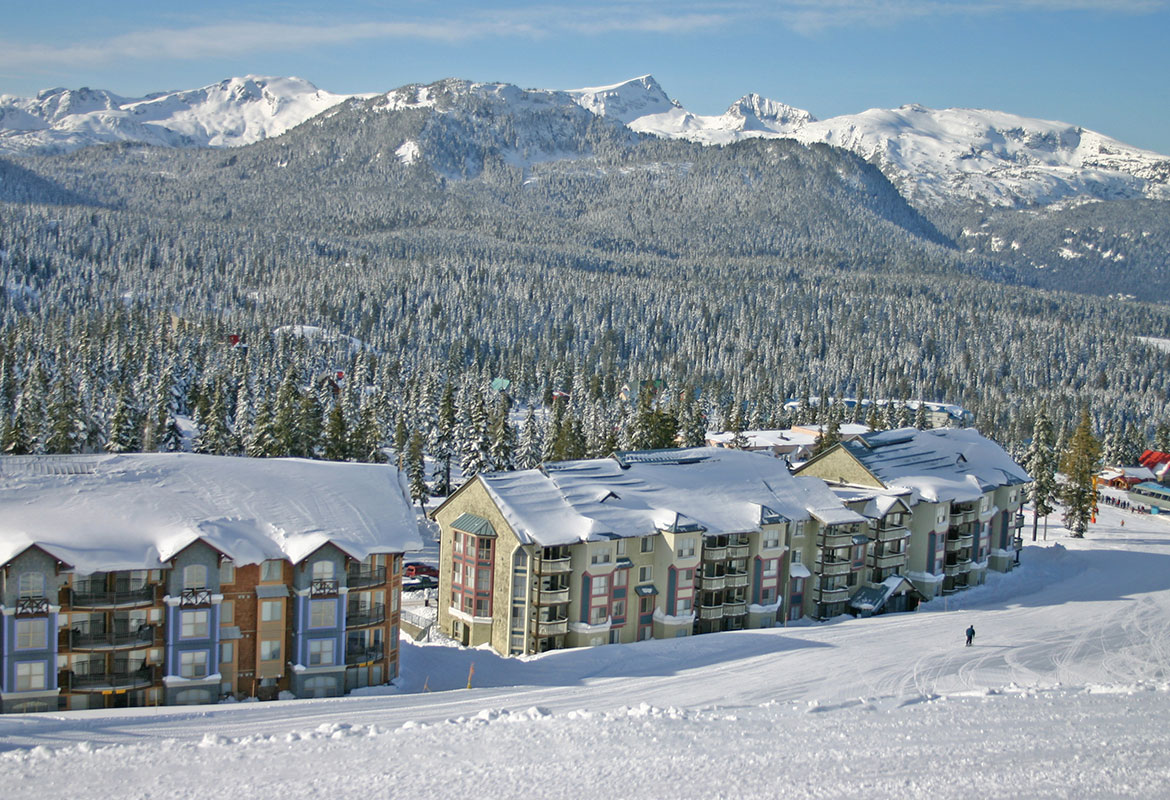 SLOPESIDE ACCOMMODATIONS
Bear and Deer Lodge are accepting reservations now. There will be a two-night minimum with advanced reservations required. Physical distancing and rigorous sanitization practices will be in effect per recommendations from the BC Hotel Association.
BEAR & DEER LODGE - SLOPESIDE ACCOMMODATIONS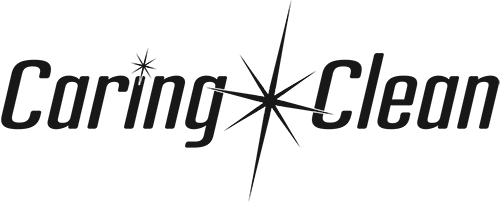 Staff will complete a prescreening checklist before reporting to each shift and will maintain 6 ft distancing, practice frequent sanitization, as well as the use of PPE when appropriate while working.
Reservations only accepted, with a two-night minimum on all stays (3 night over Christmas and Family Day).
All un-registered guests must give contact info to the front desk upon arrival.
6ft physical distancing in place for all staff and guests, at all times. PPE such as a mask is required for all Mount Washington staff and guests while in public areas.
Staff will be regularly sanitizing public areas including the Front Desk and elevators. Signage will be added throughout lodges reminding guests and staff of how to best protect themselves and take precautions to prevent the spread of illness.
A full deep cleaning of each room will take place after each guest. Professionally laundered (sterilized) sheets, towels, etc. Use of approved disinfectant on all surfaces when cleaning. All room keys thoroughly sanitized when returned.
All dishware, regardless of if used by previous guests will be run through dishwasher for each new guest.
Staff will not be permitted to touch guest belongings i.e. assistance with luggage.
 Clean rag to be used for each surface to avoid cross-contamination.
Rooms will not be cleaned during guest stays; additional supplies can be delivered upon request during staffed hours. 
Maintenance will refrain from entering a unit during occupation, unless a serious maintenance concern – and in that case, will require the guests to depart the suite and advise reception when they are out so that the concern can be addressed. **If maintenance enters an occupied room, masks and gloves will be required.
Our team has been provided with additional training, cleaning supplies, PPE including masks and gloves, and will stay up to date on most current guidelines for the utmost safety of themselves and guests.
BUS TRANSPORTATION
Bus travel to and from the mountain will be similar to the previous year's service, aside from additional safety procedures for COVID-19. There also will be no pick-ups in Comox this year, pick-ups will run from Cumberland and Courtenay only as well as from the base parking lot.
Masks are mandatory for all passenger entry. Passengers will be refused to load if not compliant, and loading will be done on a first-come-first-serve basis. There is no priority loading for Season Pass or Bus Season Pass Holders…
Mount Washington Shuttle Bus Protocols for COVID-19
Bus travel to and from the mountain will be similar to the previous year's service aside from the following procedures for COVID-19.
Staff and guests are to self-test to determine if they are experiencing any symptoms related to COVID-19 prior to deciding to use the Shuttle Bus. Staff and guests should not load any Mount Washington Bus or visit the mountain if they feel sick or if they answer yes or refuse to answer any screening questions:
Do you have any symptoms of COVID-19?
Are you the subject of a provincial/territorial or local public health order?
Have you been refused boarding in the past 14 days due to a medical reason related to COVID‐19?
All riders are required to wear a face-covering when riding the buses. Bus drivers will not be supplying masks or face coverings. No facial covering, no bus riding.
All riders are required to sanitize hands once they have loaded and unloaded the bus using the supplied hand sanitizer station on the bus.
The first two front seats will not be available for seating. They will be blocked off to provide adequate spacing and safety for the driver.
Buses will be disinfected daily using an electro-static sprayer.
High touchpoints will be disinfected after each run with an approved disinfectant.
A sticker will be added to your season's pass showing your proof of purchase, or staff pass, which must be shown when boarding the bus. This Shuttle Bus add-on is available when purchasing your Season Pass.
Once capacity has been reached, passengers will be passed by until space becomes available.
You must stay seated during the entire time you are on bus. No switching seats.
Dress appropriately. Some windows will remain open to allow for air movement.
There will be no pick-ups in the town of Comox this year. Pick-ups from Cumberland and Courtenay only as well as from the base parking lot.
Passenger loading will be first come first serve. Guests not compliant with protocols will be refused entry. There is no priority loading for Season Pass or Bus season pass holders. Guest's will not be permitted on the early morning Staff only shuttles.
MEDICALLY EXEMPT GUESTS
Some Guests are medically exempt from wearing a mask, and we need to accommodate them. The procedure that will work best at Mount Washington is to have these Guests visually identified while visiting. For Guests accessing the alpine, a helmet sticker and pinny are required to be worn. For other terrain/activities such as Nordic or Tube Park, just the pinny is required to be worn. If you are medically exempt from wearing a face mask, before visiting the resort please contact us by email
ski@mountwashington.ca
or phone
1-888-231-1499
to let us know. For each visit, you will need to go to our Season Pass office to check-in and obtain your pinny for the day.
A face-shield or mask is required while you are indoors.
While out recreating, please have respect for your fellow visitors and maintain good practice of physical distancing at all times. Let's keep our season safe, together.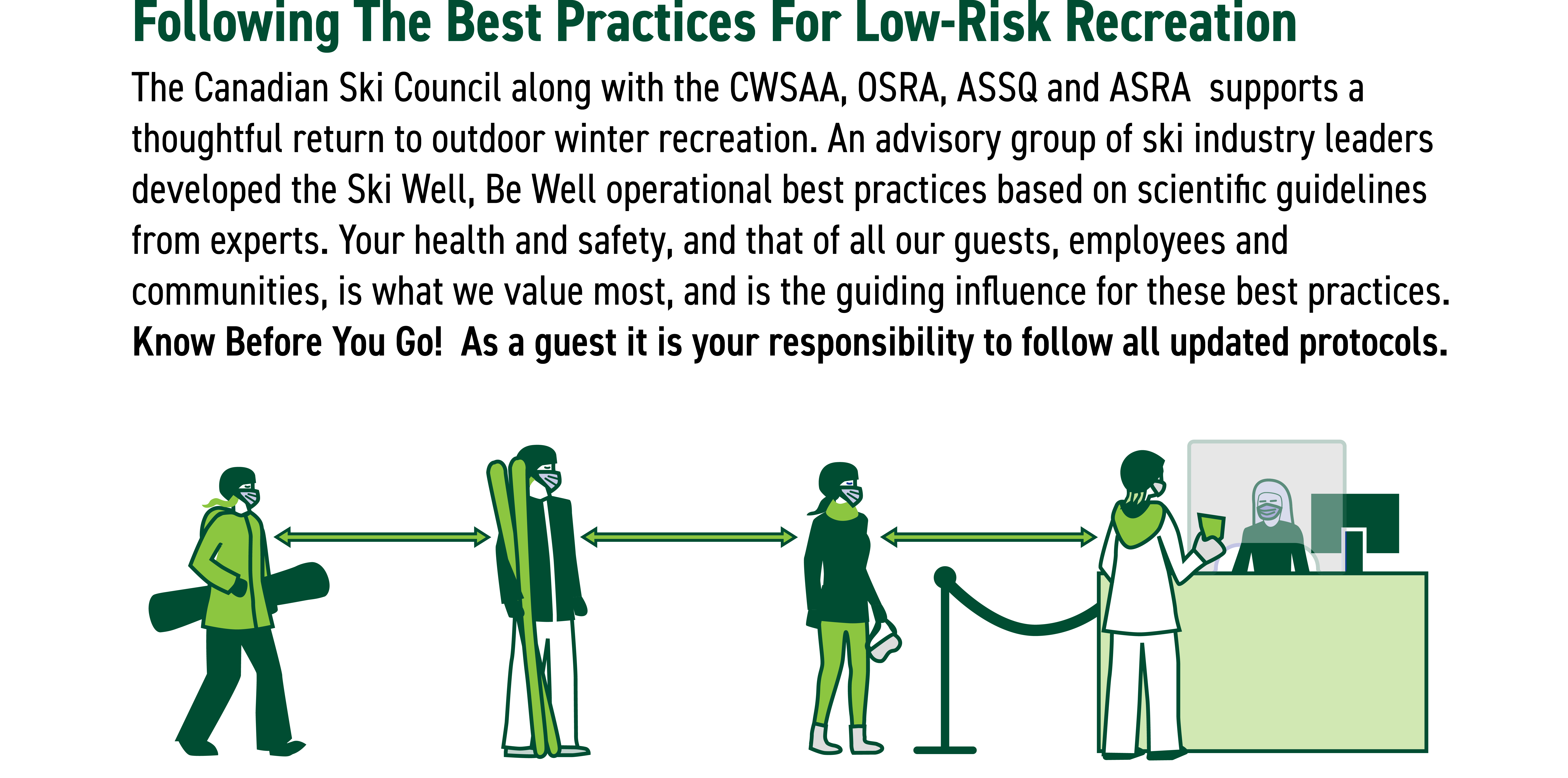 SOCIAL RESPONSIBILITY CODE
Although it is our duty to uphold safe operating procedures, we must also ask our guests to adhere to the same guidelines for everyone's health and safety.


Five Questions to ask yourself before proceeding with your to visit Mt. Washington this winter:
1.   Have I been in contact with anyone who is required to self-isolate, or am I required to self-isolate? No.
2.   Do I have any symptoms of COVID-19 including sore throat, persistent cough or fever? No.
3.   Do I live in a household or have I been in contact with someone who has COVID-19 or symptoms of COVID-19? No.
4.   Do I agree to practice 2 metre / 6ft physical distancing while at the resort and not congregate with any individuals outside my household group? Yes.

5.   Do I agree to comply with the mandatory mask or facial covering regulation while at the resort? Yes.

If you cannot adhere to the guidelines outlined on this page, we ask that you please not visit this season for everyone's health and safety.