Purchase Your Season Pass
Elevate Summer with a Bike Park Season Pass and enjoy unlimited biking and discounts around the resort all summer long. We're stoked to have you back for another great season on the trails! 

Summer 2020 brought us many expansions in the Mt. Washington Bike Park, with the opening of new trails, improved trail connections, additions to the beginner skills park, upgraded advanced features—and we just can't wait to keep the two-wheel momentum going with you into summer 2021! We have a summer calendar full of Bike Races, Events, Programs, and more. 

Pass Holder Perks: A 2-for-1 Eagle's Flight ZipTour, a 2-for-1 mountain bike rental, 15% off retail, repairs and parts at the Bike Shop, two 50% off Bike Park Buddy Tickets, unlimited Scenic Chairlift Ride access to hiking trails, mountain-top Disc Golf (with your own discs), & more activities.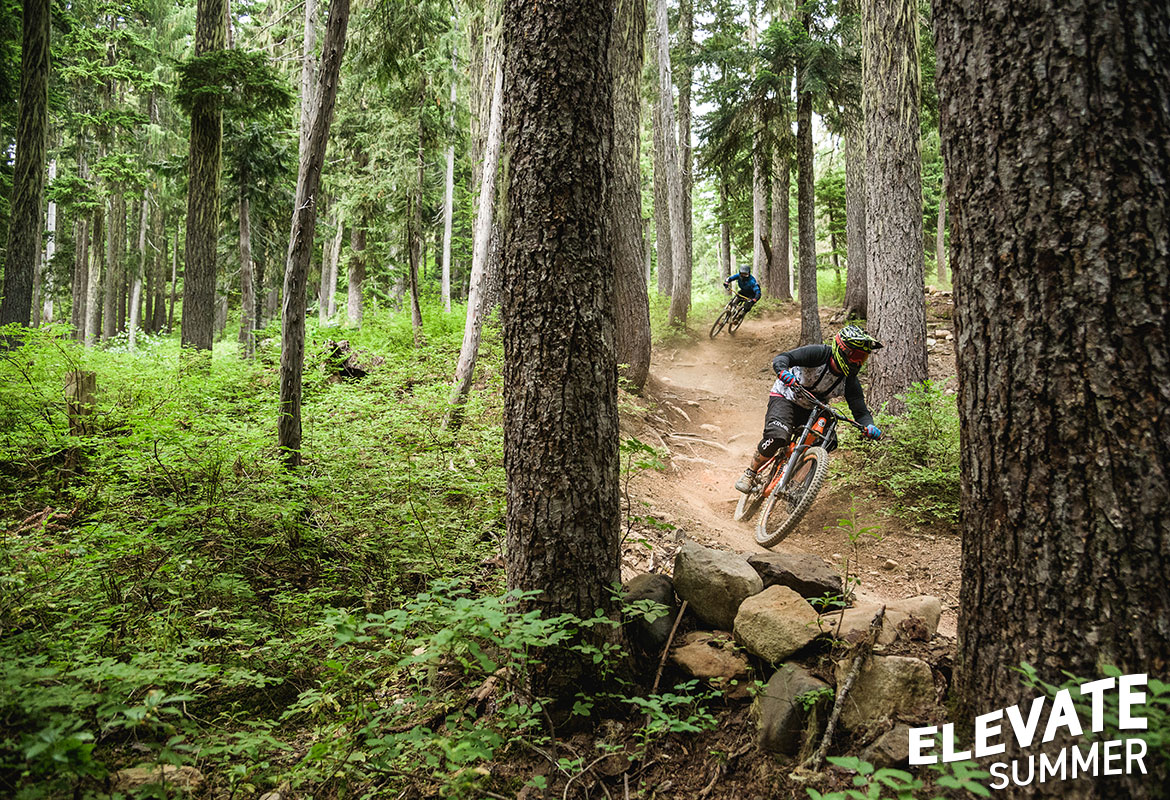 REGULAR RATE 
(In Season Jun. 25 - Sept 2021)

Families save an extra 10% off 3+ Passes
Purchased for the same household.
Bike Park Pass Holder Benefits Summer 2021
1 x 2-for-1 Mountain Bike Rental
15% off retail, repairs, and parts
2 x buddy Bike Park tickets at 50% off regular price
1 x 2-for-1 Eagles Flight ZipTour ticket
Unlimited scenic chair rides for summer 2021

Some conditions apply visit seasons pass office for full details
Book your Pass Holder 2-for-1 Eagle's Flight ZipTour by submitting the Contact Form below!
NEW RESORT PROTOCOLS
The Eagle's Flight ZipTour opens weekends only in June starting Saturday, June 5th! Mt. Washington Alpine Resort is planned to open daily for summer activities on Friday, June 25th, 2021. Face coverings will remain mandatory as does physical distancing and sanitization, and we do appreciate everyone's cooperation following current Provincial Health Orders. We can't wait for our summer of mountain adventures and events here on Vancouver Island!
Information & Waivers
Print waiver in colour, black and white copies will NOT be accepted.
FAQ's
What happens to my Bike Pass if the Resort does not open or is closed part way through the season due to the Covid-19 pandemic?
A)   The Mt. Washington Bike Park opens for the season Saturday, June 27, 2020. Season passes are valid for the duration of the season purchased for, regardless of the actual season end date, as opening and closing dates are planned but not guaranteed.  If extreme circumstances do arise resulting in an unexpected closure of the resort, Bike Pass Holder policies will be reassessed and communicated as such.
How can I make my purchase? Can I reload my existing RFID card?
Are Family Discounts available?
LEVEL DESCRIPTIONS
Not sure about what level you're riding at? Please review our LEVEL Description page to get a better idea of where your riding is at and what course or camp is the best fit for you.