Enhanced Reciprocal for Gold Pass Purchasers
We are thrilled to announce that our season passes just got better! For the 2015/2016 season, Mount Washington season pass holders will be able to enjoy to 2 complimentary lift tickets at Mt Seymour, Manning Park, Revelstoke and Apex Mountain resort. That's up to $530 worth of lift tickets when you purchase a Gold Season Pass in September 2015. Any additional lift tickets can be purchased at a 25% discount.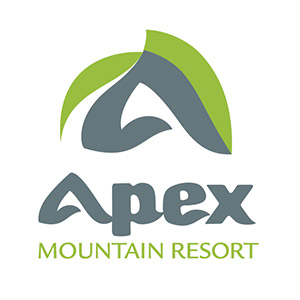 Apex Mountain Resort remains one of the hidden gems of Canadian skiing. Located a short 30 minute drive from Penticton, BC, Apex is a full service destination resort with quality snow, great weather, incredible terrain, and friendly people.
Apex being located in the heart of the Okanagan Valley, features the perfect mix between large amounts of precipitation and low humidity that makes for the lightest champagne powder snow imaginable. Smiles stretch from ear to ear, as locals and visitors alike hoot and holler amongst the glades & open terrain, leaving clouds of powdery snow to lightly settle behind them. With an average temperature of -4 C, Apex receives about 600 cm of dry "Okanagan" powder each season.
Visit Site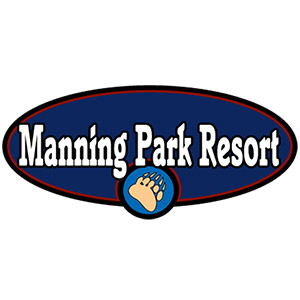 An easy drive from Vancouver, the Lower Mainland and the Okanagan, Manning Park Resort offers Fresh Air Experiences any time of year. The area's pristine lakes, alpine meadows and rugged forested mountains combine to make this one of the most unique and spectacular regions in British Columbia.
Along with its ecological attractions, Manning Park is a recreational paradise with Alpine and Nordic skiing in the winter; snowshoeing and exploring in the spring; hiking, camping, fishing and swimming in the summer; and boating and sightseeing in the fall.
Visit Site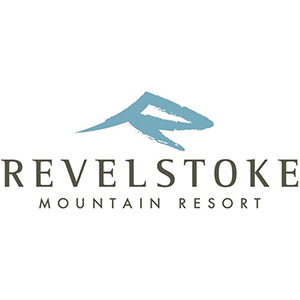 Since 2007, RMR has offered the most vertical in North America at 1,713 metres (5,620 ft) of lift-accessed terrain, 3,121 acres of fall line skiing, 2 high alpine bowls, and 65 named runs, including legendary glades and phenomenal groomers. Revelstoke Mountain Resort is also the only resort world-wide to offer lift, cat, heli and backcountry skiing from one village base. Across our group of companies, that include RMR, Revelstoke Cat Skiing and Selkirk Tangiers Heli Skiing, skiers and snowboarders have access to a total of 515,000 acres of terrain.
Visit Site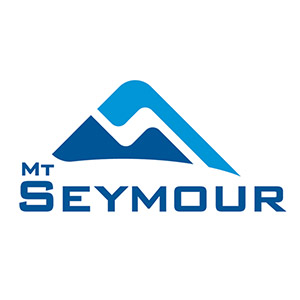 Mt Seymour is proud to be a family-run organization rich with history. Since 1984, the Wood family has owned and operated Mt Seymour and pride themselves on staying true to the mountain's roots and creating a welcoming family atmosphere. This philosophy is carried out through the whole organization.
In the 1980s, the first snowboarding lessons were taught amid the curious stares of passing skiers and this tradition of innovation and quality instruction continues today with Mt Seymour established as the place where Vancouver learns to ski and snowboard.
Visit Site
General Terms & Conditions
Two non consecutive days (regular reciprocal can be used between the two days)
Revelstoke Mtn Resort requires an accommodation booking

Non-transferable
2015/2016 season only
No cash alternative
To take advantage of this offer, Season Pass Holders must produce a valid season pass from a participating ski area.
Blackout Periods – Dec 23 to Jan 3 & Feb 6, 7, 8
---
Standard Reciprocals
All Mount Washington Season Pass holders will also receive the following discounts upon presentation of a valid 2015.16 seasons pass. Please check with the mountains before you leave as some conditions may apply. The below list is subject to change without notice.
Season Passholder Reciprocal Mountain Discounts
| | | | | |
| --- | --- | --- | --- | --- |
| Resort | Location | Discount | Year | Details |
| Apex Mountain Resort | Penticton, BC | 25% | 2015/2016 | |
| Big White | Kelowna, BC | 25% | 2015/2016 | |
| Canyon Ski Resort | Red Deer Alberta | 25% | 2015/2016 | |
| Crystal Mountain Resorts Ltd. | Thompsonville, MI | 25% | 2013/2014 | |
| Cypress Mountain | West Vancouver, BC | 25% | 2015/2016 | |
| Eaglecrest Ski Area | Juneau, Alaska | 50% | 2015/2016 | |
| Eastlink Park | Whitecourt, AB | 50% | 2015/2016 | |
| Grouse Mountain | North Vancouver, BC | 25% | 2015/2016 | |
| Hemlock Resort | Hemlock Valley | 25% | 2015/2016 | |
| Hudson Bay Mountain | Smithers, BC | 25% | 2015/2016 | |
| Manning Park Resort | Manning Park , BC | 25% | 2015/2016 | |
| Mansfield Ski Club | Toronto | 50% | 2014/2015 | |
| Marmot Basin | Jasper | 20% | 2015/2016 | |
| Mt. Baker Ski Area | Bellingham, WA | 0% | 2014/2015 | |
| Mt. Cain | Northern Vancouver Island | 25% | 2015/2016 | |
| Mt. Seymour | North Vancouver, BC | 25% | 2015/2016 | |
| Mt. Sima | Whitehorse | 25% | 2015/2016 | |
| Mt. Timothy Ski Area | 100 Mile House, BC | 50% | 2015/2016 | |
| My Mountain Co-Op Shames Mountain | Terrace, BC | 50% | 2015/2016 | |
| Nitehawk Recreation Area | Grande Prairie, AB | 25% | 2015/2016 | |
| Panorama Mountain Village | Panorama B.C | 25% | 2015/2016 | |
| Pass Powder Keg | Crowsnest Pass AB | 25% | 2015/2016 | |
| Phoenix Mountain | Grand Forks, BC | 25% | 2015/2016 | |
| Powder King Mountain Resort | Mackenzie, BC | 25% | 2015/2016 | |
| Rabbit Hill | Edmonton, Alberta | 25% | 2015/2016 | |
| Red Mountain Resort | Rossland, BC | 25% | 2015/2016 | |
| Revelstoke Mountain Resort | Revelstoke, BC | 30% | 2014/2015 | |
| Schweitzer | Sandpoint, ID | 0% | 2015/2016 | |
| Silver Star Ski Resort | Vernon, BC | 25% | 2015/2016 | |
| Snow Valley | Edmonton, Alberta | 25% | 2015/2016 | |
| Stevens Pass | Leavenworth, WA, USA | 25% | 2015/2016 | |
| Sun Peaks Resort | near Kamloops, BC | 25% | 2014/2015 | |
| Tabor Mountain Ski Resort | Prince George | 25% | 2015/2016 | |
| Whitewater Ski Resort | Nelson, BC | 25% | 2015/2016 | |
---
Pass Benefits